Best SUV Under 50000 | Ultimate Rides
Custom SUVs Available for $50,000 or Less
Finding quality vehicles for a fair price isn't always easy this days. It becomes even harder when you limit yourself to the dealerships in your own area. Next time you're in the market for an SUV, consider Ultimate Rides. Located an hour south of Chicago, we ship our vehicles all over the world, and always at a reasonable price. With a budget of $50,000, you'll be able to start driving something truly special. That's because our SUVs aren't just any standard models. We employ a team of expert technicians who upgrade our inventory with suspension lifts, high-quality accessories, and so much more. When you buy one of our SUVs, you'll have access to something truly unique, and you won't have to settle for what we've already installed. With the help of our team, we can build you a custom ride, exactly the way you want. Visit Ultimate Rides to find the best lifted SUV for you needs, and come in under budget at the same time. Spend a little time learning about what we can offer, browse our inventory, and get in touch with our team to begin!
An Inventory Filled with Rust-Free Vehicles
One of the problems with shopping at many auto dealerships is the quality of their SUVs. While it may be possible to find some models in good shape, many SUVs feature unattractive rust damage that can compromise the integrity of the vehicle. At Ultimate Rides, that is not something you'll have to worry about. We make a point of only bringing in the best SUVs we can find, and that means no models with rust damage. This isn't always easy, seeing as we're located in the heart of the Midwest. However, we make it happen by sending a team of buyers out to warmer parts of the US to track down the right models.
We carry SUVs for a wide range of prices, and that includes some of the best SUVs under $50,000. No matter what model you're looking for, we'll be able to help you out. If there's a certain SUV you want, and you don't see it in our inventory, we'll be happy to track it down for you. We can also find you a car or truck – essentially anything you're looking for, customized exactly the way you want. While the price of our vehicles might be higher than what you would find at your local dealership, that's because you're getting a high-quality custom version of the SUV. At the same time, we're adamant that our prices are incredibly fair, and we're always happy to get into the details and explain on how we arrived at certain prices for our SUVs.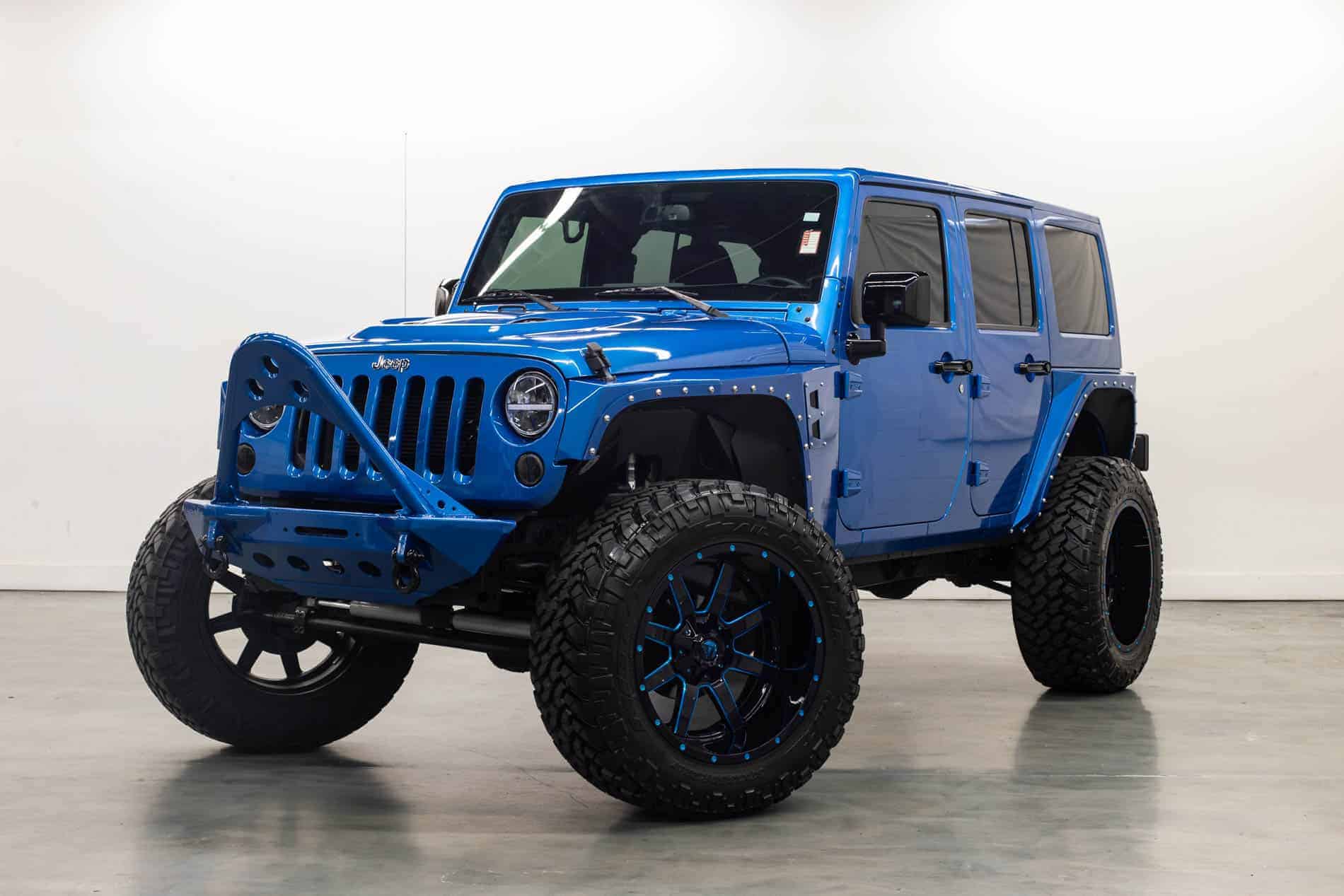 Awesome Customer Service at a Great Price
One of the reasons many drivers have come to dread shopping for their next SUV is poor customer service on the part of auto dealerships. It's a problem that persists throughout our industry, but our team at Ultimate Rides is here to change that. We put a great deal of effort into providing the best customer service experience possible. Our goal is to help you drive your ideal vehicle, whatever it might be. That means we won't push any models on you. Instead, we'll listen to everything you have to say, and do our best to find a good match for your needs. With all the vehicles we have in stock, as well as the ability to track down or build any SUVs you desire, we think we have a good shot at making that happen. If you decide you want to spend under $50,000 on an SUV, we'll make sure that happens, and you won't even have to settle for something you don't actually want to drive. We offer some of the best options around for SUVs, all featuring custom upgrades that you'll be able to drive around with pride. Contact us and let us know how we can help you today!
Customize SUVs in the Lift Center
While many of our SUVs and options for a car already feature custom upgrades, you won't have to stop there. Whenever you buy a vehicle from us, you'll have the ability to customize the model from top to bottom. Whether you wish to change the height of the suspension lift, add on some useful accessories, change the color, or upgrade the interior, we'll be able to handle it for you. You won't even have to worry about paying for the upgrades upfront. Instead, you'll have the ability to include these customizations in your financing deal, helping you come in under budget. We are proud to help our customers build an SUV under their desired price, so get in touch with us and find out how we can help you spend less than $50,000 on your perfect SUV.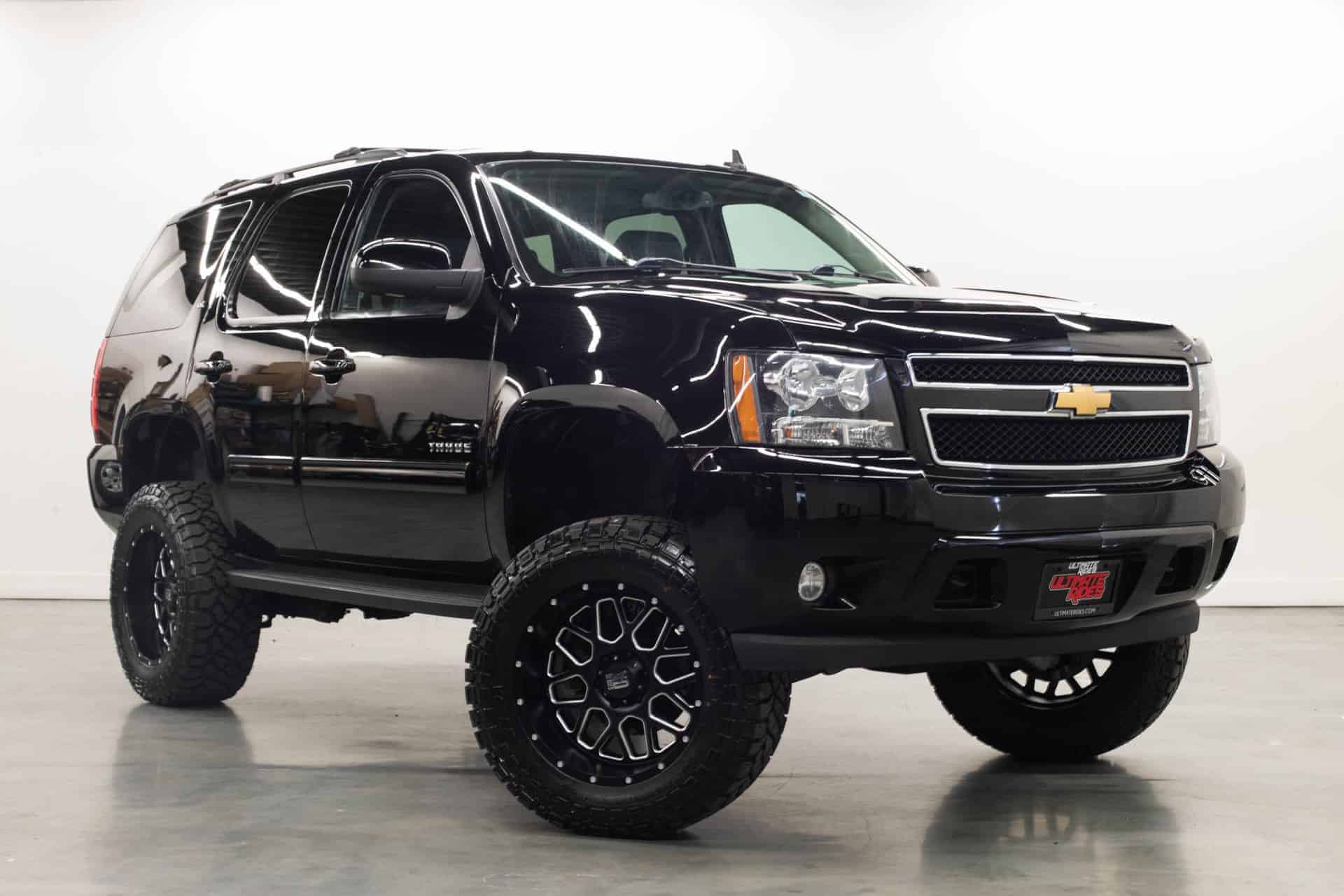 Shipping Available Anywhere
Our SUVs aren't just limited to customers in the Chicago area. With easy and affordable shipping, we're able to deliver customers our custom SUVs all across the globe. At the same time, you'll be able to spend under $50,000, while still having access to the top SUVs available today. Start by browsing our inventory to find an SUV under your budget. Then give us a call. We'll take care of financing there over the phone, and you can decide if you'd like to customize the SUV any further before we ship it out. From the time we've finished working on the vehicle, we'll have it over to you in a week or less. No matter how many miles away you are from Ultimate Rides, you can count on us when it comes to reliable shipping for SUVs and more.
Do you feel like Ultimate Rides might have the right SUV for you? Let us know if we have a model for sale that catches your eye. With plenty of options under $50,000, all in excellent condition, we're confident there is a good fit waiting for you. Reach us at 815-634-3900, or come and visit our office at 38 W. Division St., Coal City, IL 60416 to see one of our SUVs up close.