Choose the Top SUV for Off-Roading
Ultimate Rides is here to make the process of buying a vehicle simple. Over the years, auto dealerships have become more and more difficult to deal with. We pride ourselves on putting the customer and quality of our vehicles first. When you buy from us, we'll be able to deliver a custom SUV or truck right to your door, no matter what it is you're looking to drive. We have a huge inventory to offer, as well as the ability to track down specific models for our clients. Additionally, you'll be able to customize your next vehicle any way you want, and that includes getting it ready for off-road action.
Today, we're going to try to help you pick out the best off road SUV for your needs. We'll dig into some details for our recommended models, and then provide you with more information on how we can help you start driving one in just a matter of days. Learn about how we can find or build you the perfect SUV, whether it's from Ford, Toyota, Land Rover, or, of course, Jeep. When you're ready, you can feel free to get in touch with our team over the phone for personalized assistance.
Custom Jeep Wrangler SUVs
Our top recommendation for drivers looking for off-road SUVs is the Jeep Wrangler. It's long been the best choice for those looking to leave pavement and hit the trail, and for a number of very good reasons. It's an SUV that was designed for adventure. Some models are more off-road capable than others, but Ultimate Rides can get any Wrangler ready for off-road action with just a few adjustments. Whether you opt for a newer model, complete with added interior features, or an older one due to the more attractive price point, we can set it up with enhanced suspension and the right accessories you need to stay safe off-road.
Here at Ultimate Rides, the Wrangler is one of the most common SUVs you can find for sale. We always offer vehicles at a fair rate, and the Wrangler is no exception. Take a look at the models we currently have to offer, or get in touch with our team and let us know if there is a specific Wrangler model you want to get your hands on. Our team will work hard to make sure you're happy with the end result, and you'll be ready for a future filled with off-roading.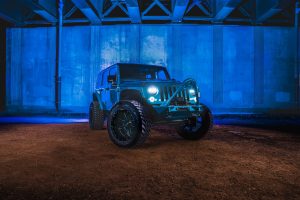 Other Contenders: Jeep Grand Cherokee and Land Rover Defender
If, for whatever reason, you'd like to pick another SUV over the Wrangler, there are a couple of options we can recommend. That even includes another Jeep model: the Jeep Grand Cherokee. The Grand Cherokee often sports a more formidable engine configuration compared to the Wrangler, as well as offering something of a sleeker style for you to consider. Both SUVs can be outfitted with great interior features, with many coming standard in the newer models. However, historically the Grand Cherokee has been less reliable than the Wrangler, especially when it goes through lots of off-road use. While either model will get the job done, we do encourage you to consider the Wrangler unless there is a specific reason you prefer the Grand Cherokee.
Another strong choice as one of the best off-road vehicles is the Land Rover Defender. This tough SUV has been around for many years, and Land Rover has designed it to not only withstand but flourish off-road. The latest generation of the vehicle is available in models that include useful off-road features like adjustable suspension, four-wheel drive, and improvements over the last generation's two-speed transfer case. Plus, as always, Ultimate Rides can set you up with even more improvements to get the SUV, Land Rover or otherwise, ready for adventure.
Ford Ranger: Off-Road Pickup Truck
Decide you'd rather find a pickup truck for your off-road pursuits? If so, we recommend the Ford Ranger. It's a smaller pickup truck, which is definitely something you want to look for. Larger trucks will be much more difficult to maneuver through rough terrain, and the Ford Ranger has all the performance capabilities you'll need to handle yourself on the trail. You'll still want to outfit your Ford with upgrades like lifted suspension, and other improvements depending on the model year. As always, you're welcome to get in touch with our team to find out the best way to enhance your vehicle for off-road use.
In addition to the Ranger, the Ford Bronco is another vehicle that could serve you well. It's another SUV, and offers plenty of capability off-road. The newer version of the Bronco can offer as much as 330 HP, as well as features such as removable doors, a seven speed manual transmission, and on-demand four-wheel drive. If you like the sound of the Bronco, let us know and we'll be able to track one down for you without any problem. We'll even customize your Bronco exactly how you want!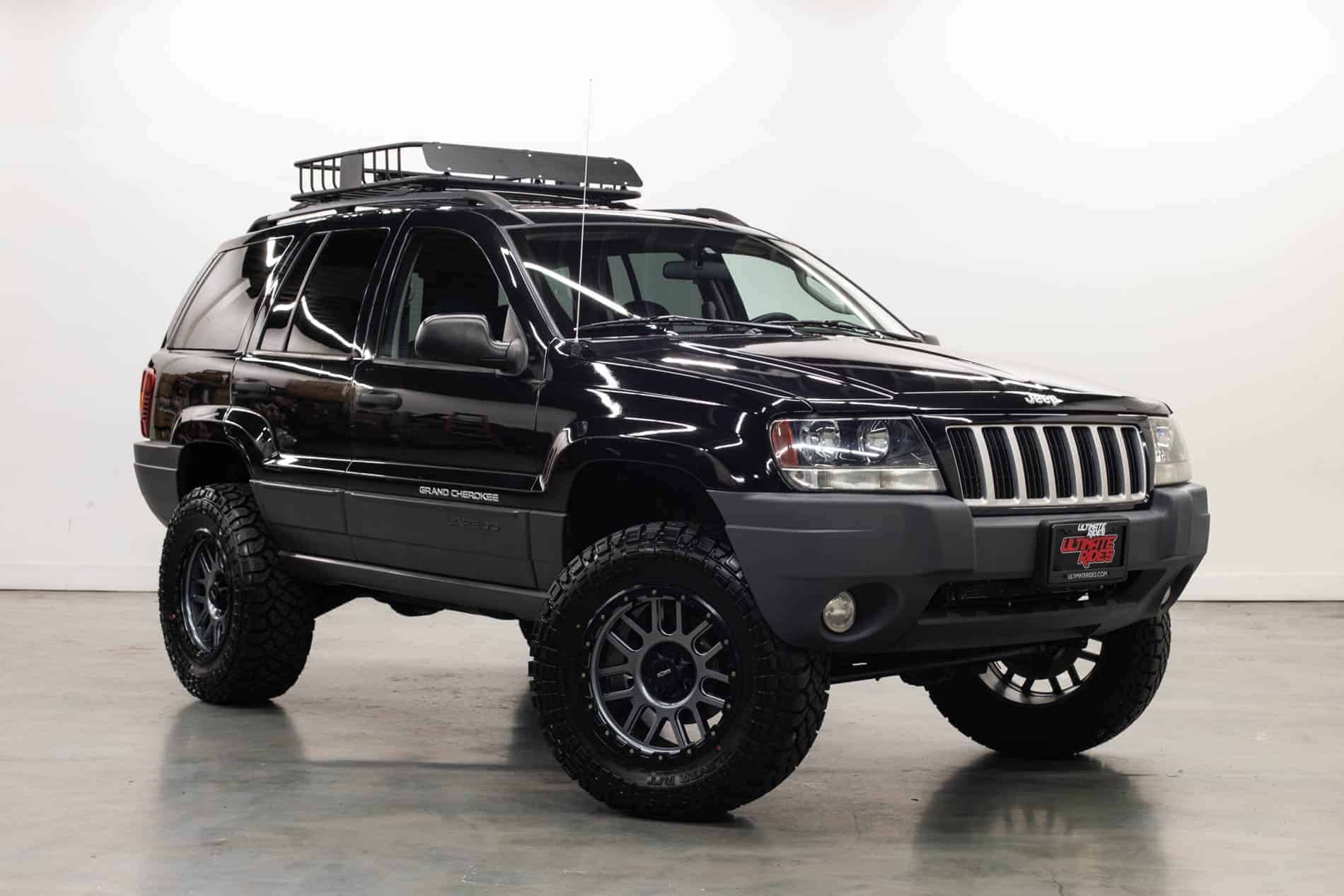 Customize Your Next Vehicle with Ultimate Rides
Now is a good time to tell you about the Ultimate Rides lift center. Ever since we began as a business, we've been passionate about customizing vehicles. Just a few years ago, we finished building our new service center, featuring all the latest equipment and stocked with a vast assortment of products for your vehicles. More importantly, we have a staff of highly talented ASE-certified technicians, who are here to upgrade and repair vehicles both modern and old. We'll work on any vehicle, from brands like Toyota and Land Rover to modern Bronco models.
You'll find that the vehicles in our inventory already feature a range of custom upgrades, primarily including lifted suspension as well as some other upgrades. However, you don't have to settle for what's already installed. Any time you buy one of our vehicles, we'll have the ability to outfit it with any upgrades you see fit. We can adjust the suspension height, offer custom LED headlights, install new tires, or even completely upgrade your interior. All of this work can be included in your vehicle financing plan, ensuring you'll just have to pay a little bit more each month to start driving a truly impressive custom vehicles. Ultimate Rides offers the best SUVs, whether you plan to stay on streets and highways, or head off-road.
Rust-Free SUVs Available Year-Round
No matter which vehicle you buy from Ultimate Rides, you'll always be able to count on the fact that it is free of rust. We know how frustrating it can be to shop around for your vehicle only to find rust hidden somewhere. While this can be a common occurrence at many auto dealerships, it's something we go out of our way to avoid at Ultimate Rides. We employ a team of buyers who venture out in search of high-quality vehicles for our inventory. They search nationwide for models that suit us. When they find something they think is a good fit, we'll bring it back to our HQ and inspect it for quality. As long as it matches our standards, we'll upgrade the vehicle and upload it to our inventory for you to browse. It's just one more way Ultimate Rides sets itself apart from other auto dealerships.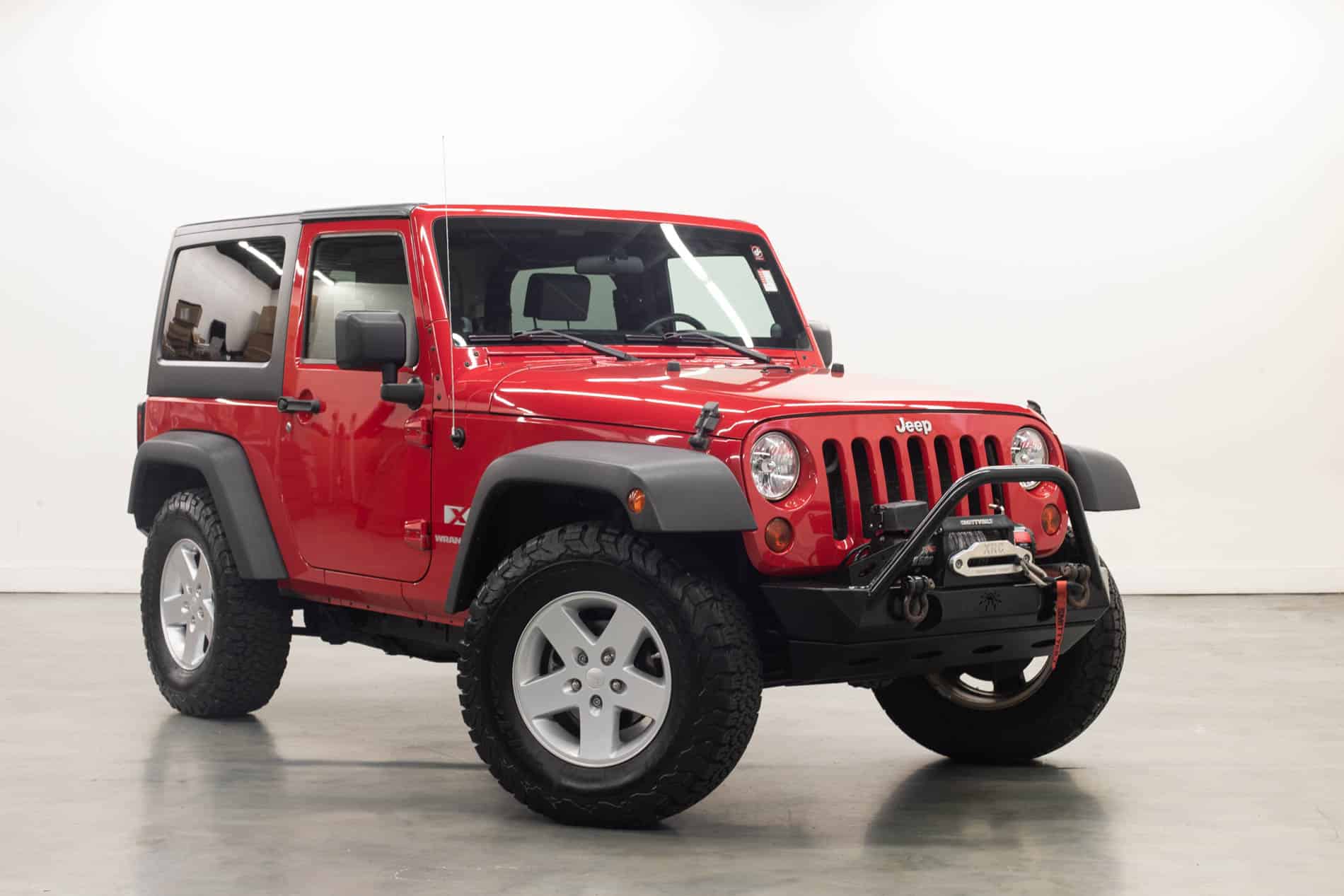 Fast and Affordable Shipping
Though we're located south of Chicago, more than half of our sales are completed with customers who live outside the area. That's because we have an amazing shipping service that can deliver custom vehicles to you in a matter of days, no matter where you're from. Start by browsing what we have available on our website, and give us a call. When you decide what you'd like to buy, we'll take care of financing over the phone. You'll be able to decide if you want to pay shipping costs separately, or include them in your auto financing deal. From there, we'll get right to work. We'll have the vehicle out to you within a week from the time we've finished upgrading it.
Forward-Thinking Customer Service
Yet another reason customers love working with Ultimate Rides is our customer service team. While the auto sales industry has a reputation for poor customer service, that is something we work hard to change the perception of. Our team is here to set you up with your ideal vehicle. You won't find us pushing unwanted models or upgrades on you. Instead, we'll listen to your needs, and do our absolute best to match you up with the right vehicle, whatever it might be. We'll help you find the perfect Toyota, Ford, or any other model you'd like to start driving. That even includes vehicles we don't currently have in stock. Get on the phone with us and we'll make it happen!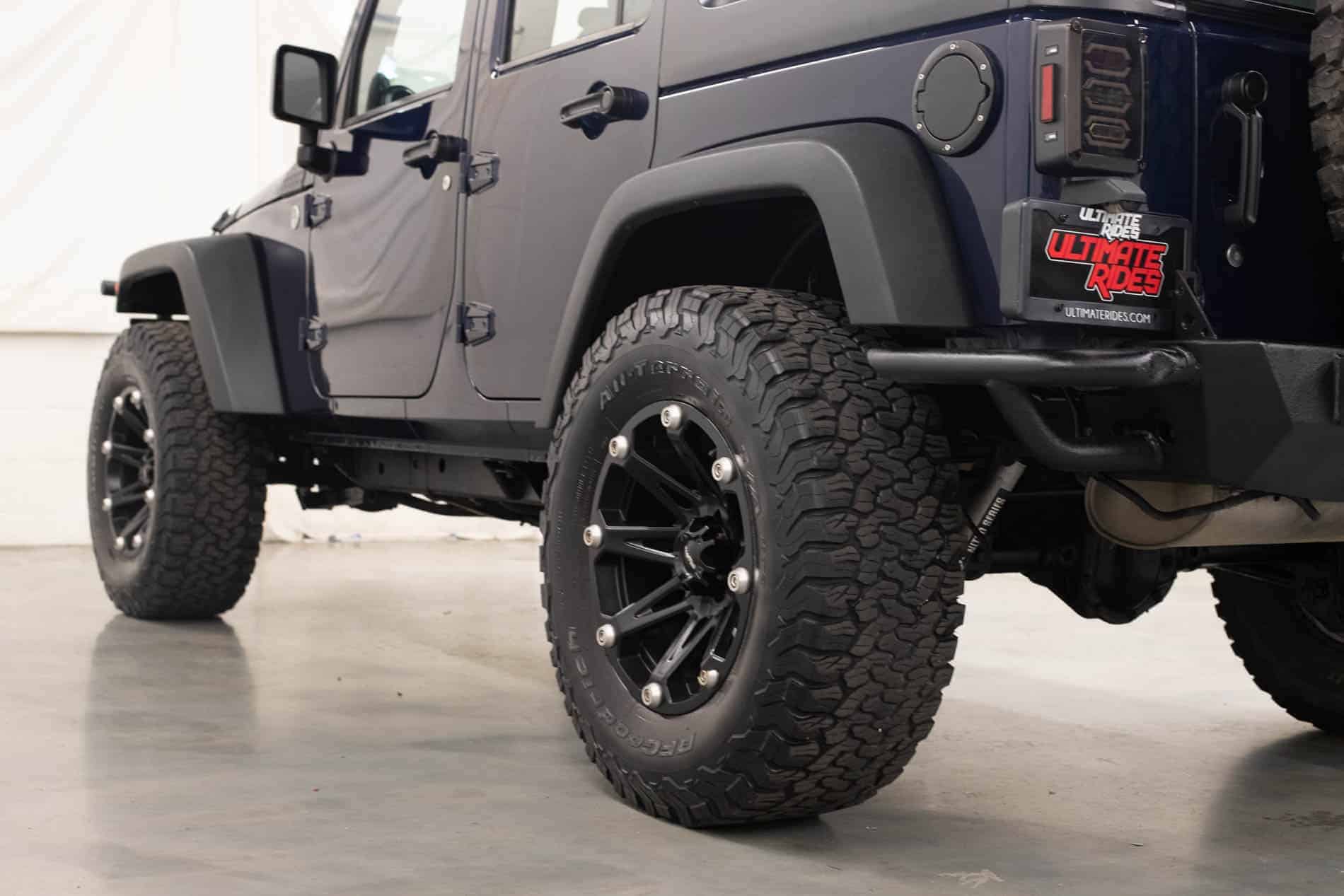 Best Upgrades for Off-Road Use
The most important enhancement for off-road SUVs is lifted suspension. With it, you'll have more ground clearance, as well as a higher vantage point to see from. In addition to that, a set of off-road tires is important, helping you gain traction in tough situations. We also recommend looking into a grille guard or at least a bull bar, as it will protect the front end of your vehicle from all kinds of damage. Four-wheel drive is also very important, especially for getting yourself out of difficult situations. No matter what kind of vehicle you drive, from a Wrangler to a Toyota truck, you're going to want to have four-wheel drive available to you if you're heading off-road. We can get you set up with all this and more, so be sure to get in touch with Ultimate Rides soon.
Maintenance and Repairs Available Here
We know that finding a team to handle repairs and maintenance for lifted SUVs can sometimes be difficult. If you're located in our area, you are more than welcome to contact us about fixing and maintaining your ride. As you know, we have a state of the art service center on-site, and our staff has all the training and passion needed to take excellent care about your vehicle. We'll fix anything, from a Ford pickup or Bronco to your Land Rover SUV. We can even work on standard cars if you need it! We handle everything from basic maintenance procedures to major repairs, and we'll do it all at a fair rate. Just give us a call to set up an appointment to bring your vehicle in.
Are you ready to get in contact with a team member from Ultimate Rides? Let us know about your top choices for SUVs over the phone at 815-634-3900. Additionally, if you live in or are visiting the Chicago area, we encourage you to come visit us. Our office is located about an hour south of the city, at 38 W. Division St., Coal City, IL 60416. We'll be happy to help answer your questions and get you set up with one of our incredible SUVs for off-road use very soon.