What is the Cheapest Off Road Vehicle? | Buying on a Budget
Off-Road Vehicles on a Budget
Many drivers might make the assumption that a quality vehicle for off-roading is going to cost an arm and a leg. However, we're happy to dispel this claim. It's very possible to find affordable off-road vehicles. You just have to know what to look for, and where to look. While it might be tempting to search for a pickup truck to take off-road, our recommendation is to instead opt for an SUV. They can often be found cheap compared to trucks, and are usually easier to maneuver through rough terrain. If you're getting ready to look at some models for sale, we encourage you to make an off-road vehicle list. This will help you stay focused on options that are right for your needs. With that in mind, we're here to recommend some of the best SUV models for off-roading. Stick around to the end to see some favorable pickup truck models as well, or go ahead and click the button below to see what Ultimate Rides has to offer right now.
Jeep Cherokee XJ
Our top recommendation is the Jeep Cherokee SUV, specifically the XJ generation. This covers a wide range of model years – from 1984 through 2001. You'll most often find options from the late nineties as well as 2000 and 2001, like the models pictured here. These are good vehicles for a wide variety of reasons. You can usually find them for pretty cheap, hopefully still in good condition. This will allow you to stick to your budget while shopping, and other vehicles often can't say the same. They're designed to be taken off-road, especially with just a few custom adjustments. There are models out there with both manual and automatic gear shifting, allowing you to choose the option that best fits your needs. Plus, they are a blast to customize. With the right changes, you'll find unstoppable off-road performance waiting for you here. Just let us know if you're interested in a model and we'll be happy to track down this SUV, or a larger Jeep Grand Cherokee, for you.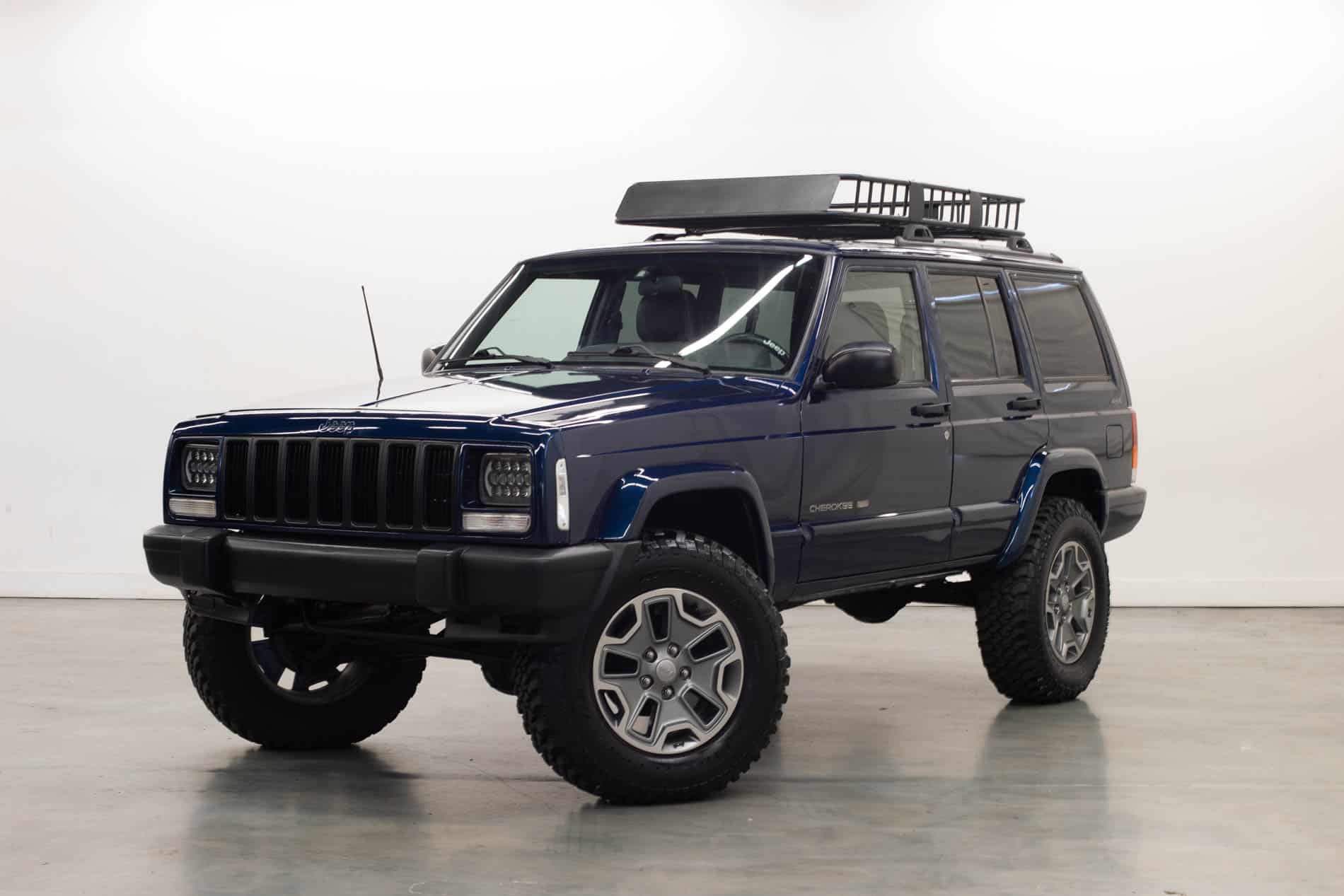 Older SUV from Toyota, Nissan, Subaru, and Suzuki
If the Jeep Cherokee isn't your cup of tea, there are plenty of other SUV options for you to consider. We'd recommend looking into a retro Japanese SUV, from manufacturers like Toyota, Subaru and more. These vehicles can often be kept in good shape for a long time with proper maintenance, and many of their models are great to drive off-road. One of our favorites is the Toyota 4Runner, or alternatively the Toyota RAV4. Both of these models are good fits for a wide range of customizations, are able to run for many years with good performance, and are a ton of fun to drive. The trick is tracking one down in good shape. Let us know if you need assistance and we'll be happy to search for you.
Retro Jeep Wrangler Sport (YJ Generation)
Another cheap vehicle for you to think about is an older Jeep Wrangler Sport. The YJ generation is what we'd search for if you're looking to stick to a budget. The Wrangler YJ covers the model years 1987-1998. Due to its age, it can be more difficult to find in good condition. However, if you look hard enough, we're confident you can track down one of these vehicles that is suited for off-road use. The Wrangler has long been a top choice to drive off-road in, and there are some very good reasons for that. It's rugged, offers strong performance, can maneuver well, and is small. What's not to love?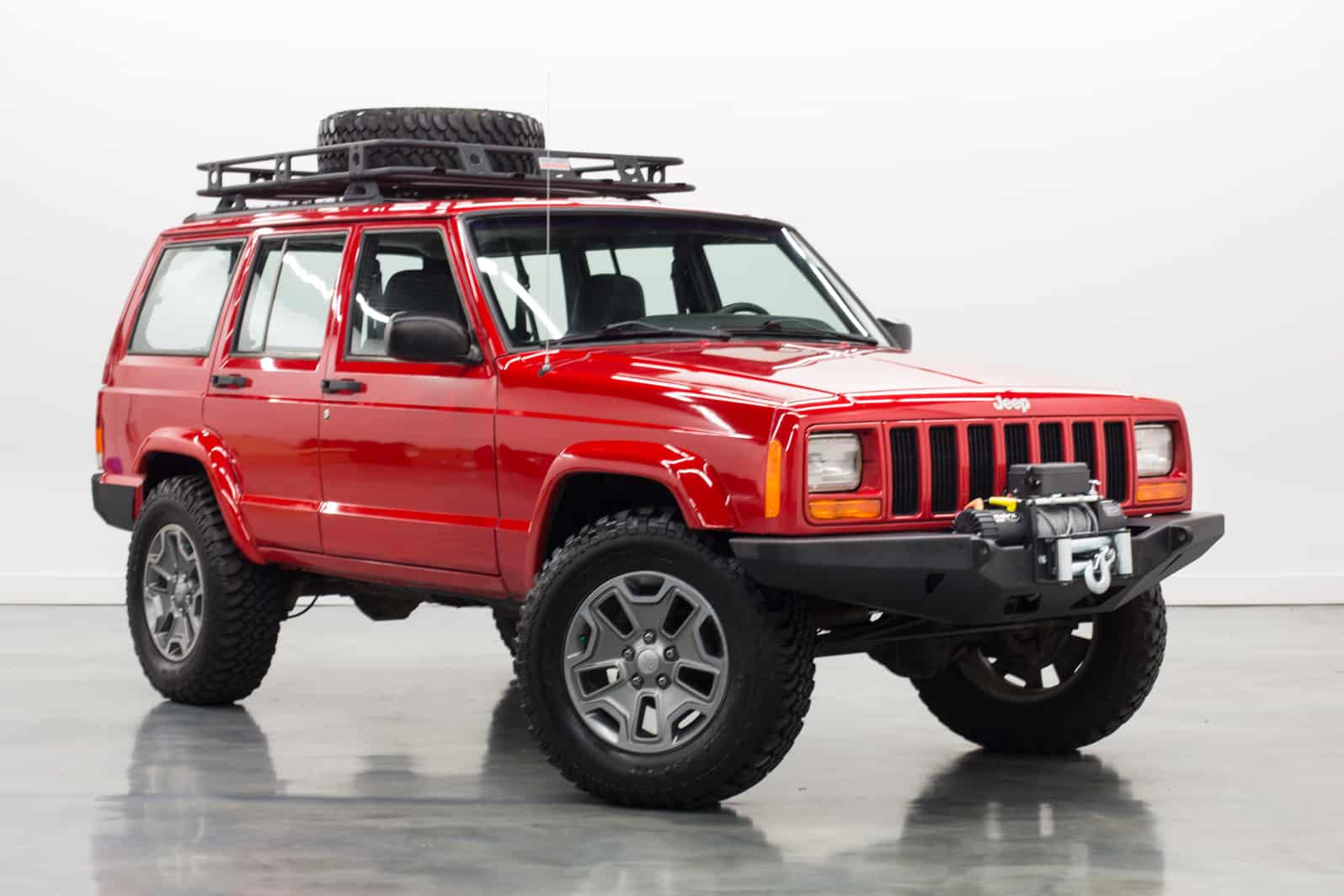 Pickup Truck Options
If you decide a truck is the right decision for you, there are some solid cheap models that can drive off-road without too many alterations. One of those is the Ford Ranger truck. It's small for a pickup truck, offers reliable performance, and can fairly easily be outfitted with lifted suspension. It also won't break the bank, especially if you find the right used model. We'd also encourage you to look for a Toyota truck like the Toyota Tacoma, for all the same reasons we encouraged the Ford Ranger.
Features Important for Off-Road Use
Once you have your SUV or truck ready, you'll want to think about upgrading the suspension. Lifted suspension is very important if you want to drive off-road, as it will give you more maneuverability, as well as protect your underside from damage. Front grille guards can be useful, as can improved LED lighting and a front towing winch. However, what you decide to upgrade your vehicle with all depends on what you intend to use it for. Think long and hard about your future off-road needs and consult with an experience to determine the best course of action going forward with one of these impressive custom vehicles.
When you're ready to find a cheap off-road vehicle, Ultimate Rides is one of the places you can turn. We offer affordable delivery, have a vast inventory of vehicles for you to check out, and provide the ability to customize each one with features to enhance off-road performance. With SUV options from Jeep, Toyota, and so many more brands, you're encouraged to take a look at our inventory to see if anything grabs your attention. If it does, feel free to call us to ask questions or get the process started. You can reach us today at 815-634-3900, or come visit our office south of Chicago at 38 W. Division St., Coal City, IL 60416.