Custom Truck Builders | Creating Your Ideal Truck
Top Custom Truck Builder
There's nothing quite like driving your very own custom truck. However, in today's climate, it can be difficult to find a team that can bring your vision to life. That is where Ultimate Rides comes in. With shipping available all over the world, and a team of expert technicians ready to get to work, we're here to provide you with your ideal vehicle. For more than a decade, we've been building and selling custom models of all shapes and sizes. We do so affordably, so you won't have to spend an arm and a leg to start driving what you want. Additionally, we start with the best quality models available out there. We have an entire team dedicated to bringing in rust-free, high-quality vehicles. We have an inventory full of trucks and SUVs already waiting for you, with each one available to customize. In addition to that, we'll be happy to build something unique based on your needs, truck or SUV. Just contact us and let us know what you're looking for. We'll get right to work, and can ship the vehicle out to you in just a matter of days. Click the button below to get started, or contact the Ultimate Rides team for more information.
Custom Auto Sales with Easy Shipping
More than half of all our sales at Ultimate Rides are completed with buyers from outside the Chicago area. That's because our shipping process is so simple. Start by browsing our inventory or getting in touch with our team over the phone to let us know what kind of truck you'd like to start driving. We'll work together to build your ideal custom vehicle, and from there it's just a matter of figuring out a financing plan. We'll be able to complete that entire process over the phone, even allowing you to include the cost of shipping in your financing deal. Once we work all of that out, our team will get right to work. From the time we complete your new vehicle, we can get it over to you in a week or less. We've shipped models out as far as Brazil and the Middle East, so don't worry about where you're from. We know that we can provide you with the right custom vehicle.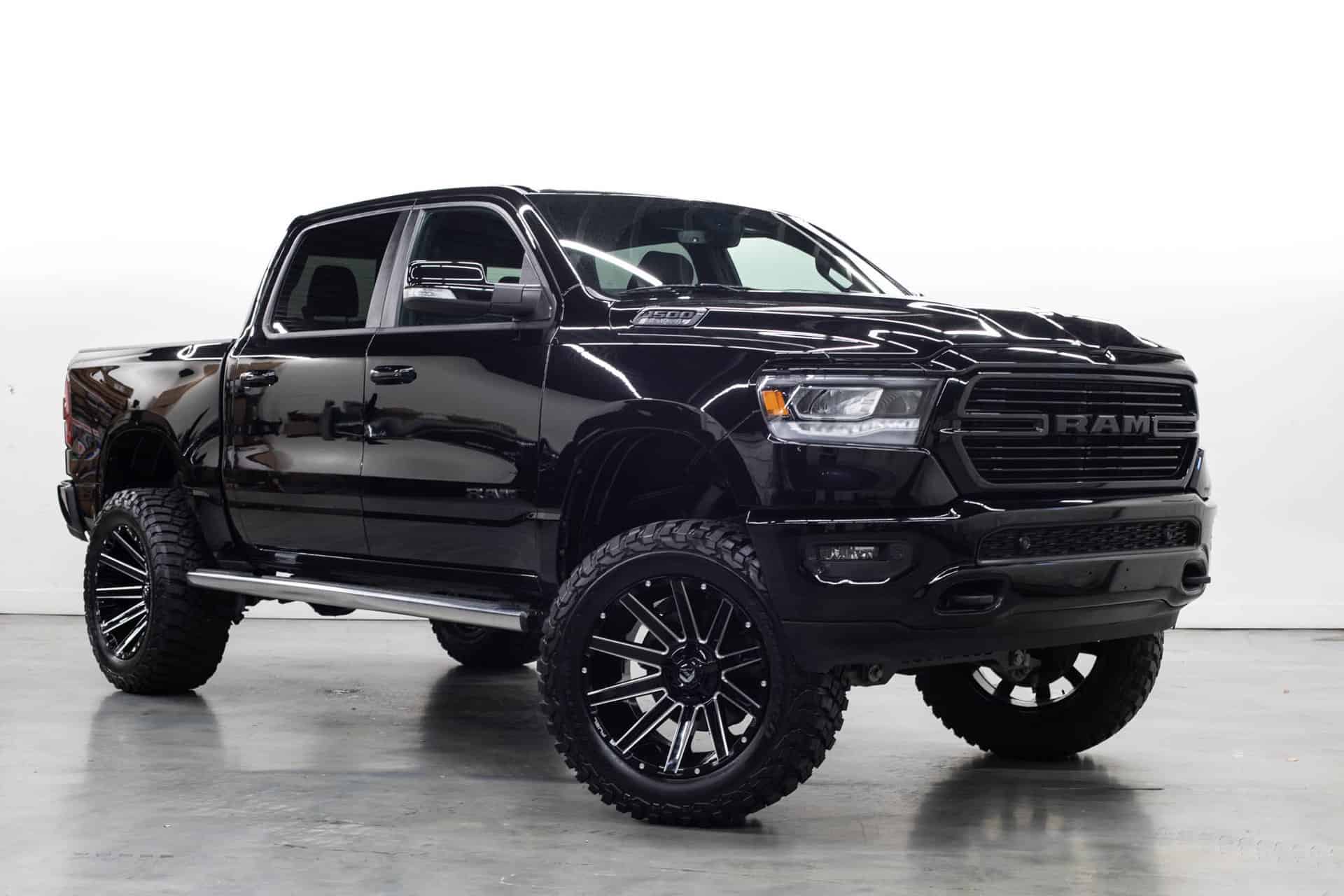 Ultimate Rides Lift Center: Everything You Need to Know
The crew at Ultimate Rides consistently builds some truly special trucks and SUVs. We're the go-to custom auto builder for many drivers around the country. Our team is ASE-certified, has a true passion for creating unique models, and have access to a state of the art service center where all of this work takes place. We make it as easy as possible for our customers to design a truck custom to their needs. With a huge selection of aftermarket parts and accessories waiting here, along with the ability to special order anything we don't have in stock, you won't have to compromise the vision for your truck.
Any time a customer buys a truck from us, we give them the opportunity to customize it the way they want, in addition to our lifted suspension. Additionally, we're happy to provide upgrades for existing vehicles if you're not ready to sell your current ride. As we've mentioned, we're also happy to find or build you the right model if you don't see something currently in stock that suits you. When you've finished with us, you'll be set up with your perfect custom pickup truck. We'll see to it.
Rust-Free Truck and SUV Inventory
If you opt for a truck or SUV from our inventory, you'll be able to count on the fact that it's free of rust and in good condition. That is because we only bring in the best models we can find. Our team of buyers head out to warmer parts of the country, where it's easier to track down trucks and SUVs from companies like Ford, Ram, Jeep and more that have been well taken care of. They select the models that suit our inventory best, and we bring them back to our HQ for an in-depth inspection. As long as the vehicle passes that inspection, we'll outfit the truck with some upgrades and list it here on our inventory for our customers to consider.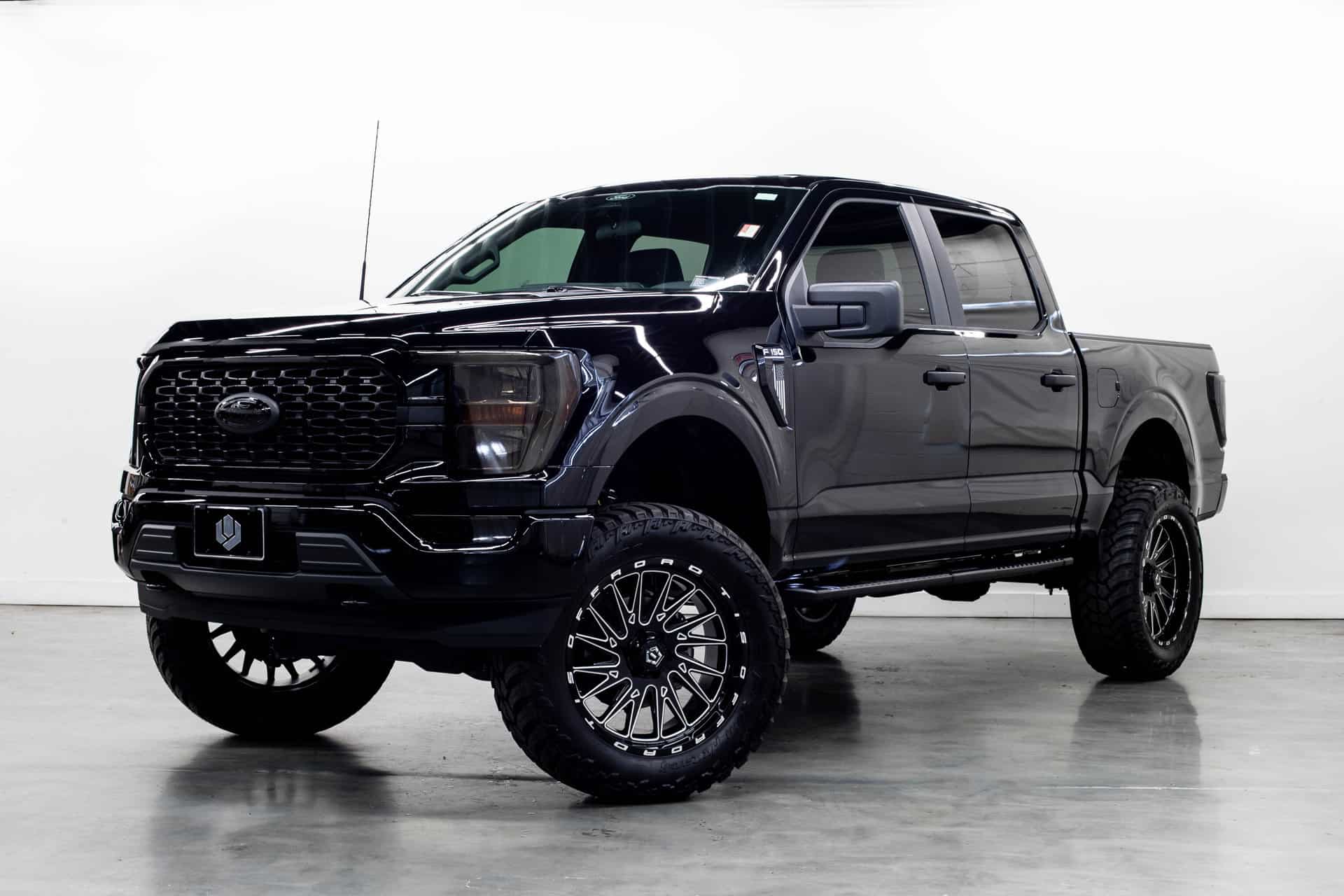 An Emphasis on Customer Service
Buying a truck shouldn't mean you have to work with a dealership that treats you poorly. That has unfortunately become too common in our industry, but it's a fact that we've set out to change. At Ultimate Rides, our primary goal is to set our customers up with their ideal vehicle, and make the process as smooth and simple as possible. Our team will treat you with respect, listen to your needs, and offer suggestions that we believe will work for you. Get in touch with us if you have any questions about a custom vehicle you see in our inventory, or if you'd like us to create a truck for you.
Do you believe Ultimate Rides might be able to help you with one of our custom models? Contact our team over the phone today at 815-634-3900, or visit our office at 38 W. Division St., Coal City, IL 60416. That's only one hour south of Chicago, and we'll be happy to meet with you to dig into the details. We've helped countless customers start driving something special, and you could be next. Whether we start at the drawing board or modify an existing truck or SUV, you can count on us to provide something incredible.