Custom Off Road Vehicle Builders | Ultimate Rides
We'll Build Your Dream Vehicle
Tired of looking over the same old vehicles again and again? Maybe it's time to design something yourself, with the help of our technicians at Ultimate Rides. We'll start out with the structure of any standard model you'd like, and outfit it with any and all upgrades you need to start driving your perfect vehicle. Our team builds custom vehicles on a regular basis, and we have both the experience and passion necessary to create something amazing for you. From lifted suspension to custom wheels to a unique paint job, we'll do it all. Best of all, we'll do it affordably. Click the button below to get started, continue reading for additional details, or give us a call if you have any questions. We can't wait to work on something special for you sometime very soon.
Expert Technicians Here to Customize
One of the primary things that sets Ultimate Rides about from your everyday auto dealer is our lift center and service technicians. While many dealerships offer a service center, few play as big of a role as our does. The majority of the models we sell have been customized by our team in our shop, most often with lifted suspension and other accessories. Additionally, customers will always have the option to make changes to the vehicle before they take ownership. Our team can do it all. That includes building your ideal model, whatever it might entail. Get in contact with our office and we can begin discussing details for your truck or SUV. We know what it takes to get a vehicle off-road ready, and we have all the capabilities to make that happen. You'll even have the chance to finance these upgrades, ensuring you don't break the bank to start driving one of our custom off-road vehicles.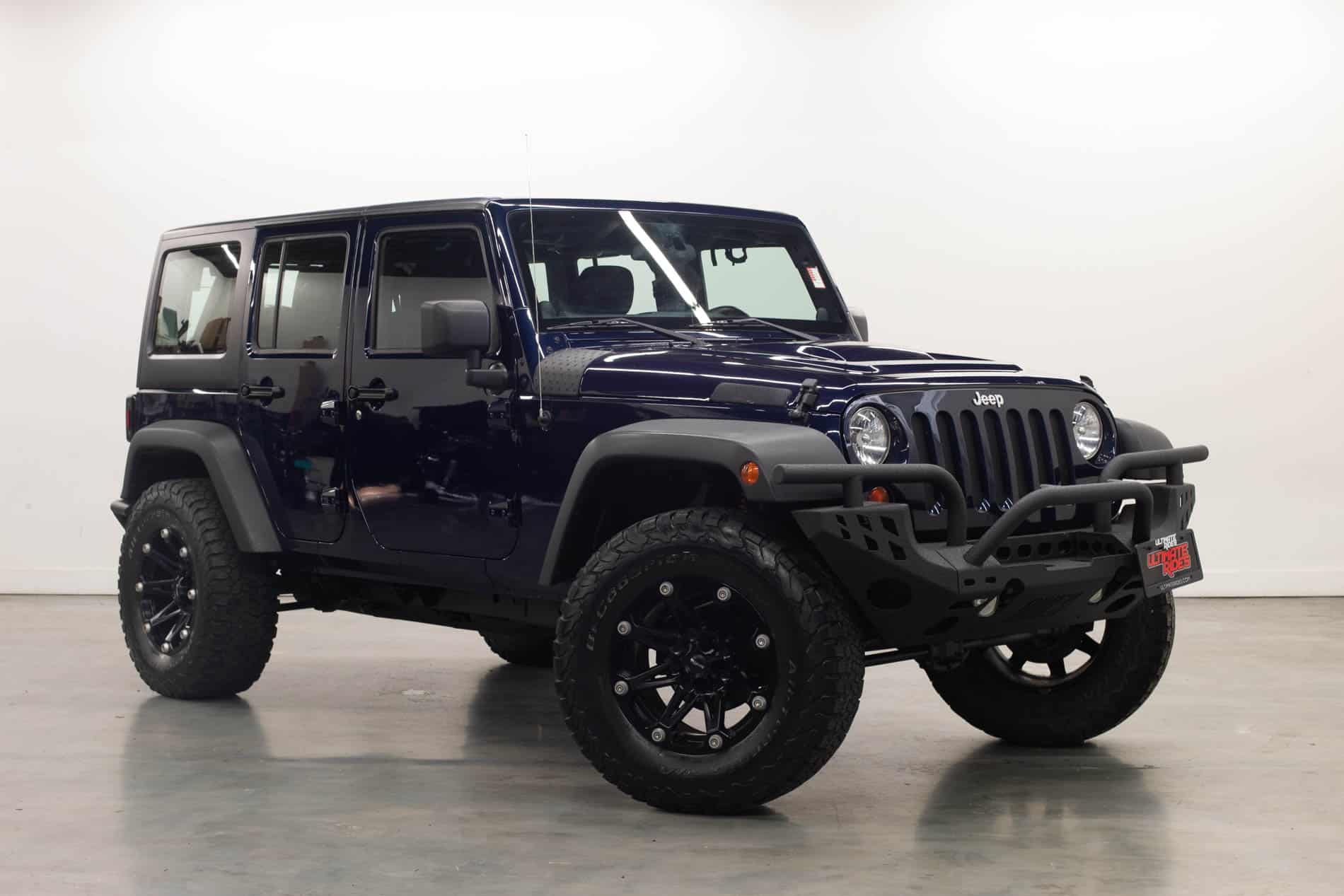 Fair Prices, Best Parts
The Ultimate Rides lift center is stocked with all of the best parts and equipment money can buy. We carry a wide range of wheels, performance accessories, suspension lift kits, and so much more. Plus, if there's something you want that we don't already have here, we'll be happy to order it for you. We work to ensure our customers have access to the best end result possible, and that comes through quality parts in addition to the work of our technicians. Despite the quality of our products, you won't have to pay outrageous prices to get them for your next vehicle. We do everything we can to keep prices low, because fairness is important to us. Feel free to ask if you have questions about the price of a certain product and we'll be able to explain how and why we arrived at that price point.
Models from Jeep, Toyota, Ford and More
While we will always recommend the Jeep Wrangler as our go-to off-road model, the options don't end there. In addition to Jeep models, we can offer a vehicle from Ford, Toyota, Chevy, Land Rover, and so many more. We'll custom build each one to your specifications, so by the end it's possible you won't even recognize the truck or SUV in its original form. We're here to be your number one off road vehicle builder, and we've got the qualifications to prove it. Just take a look at our inventory and you'll see exactly what we mean with our off-road vehicle selection.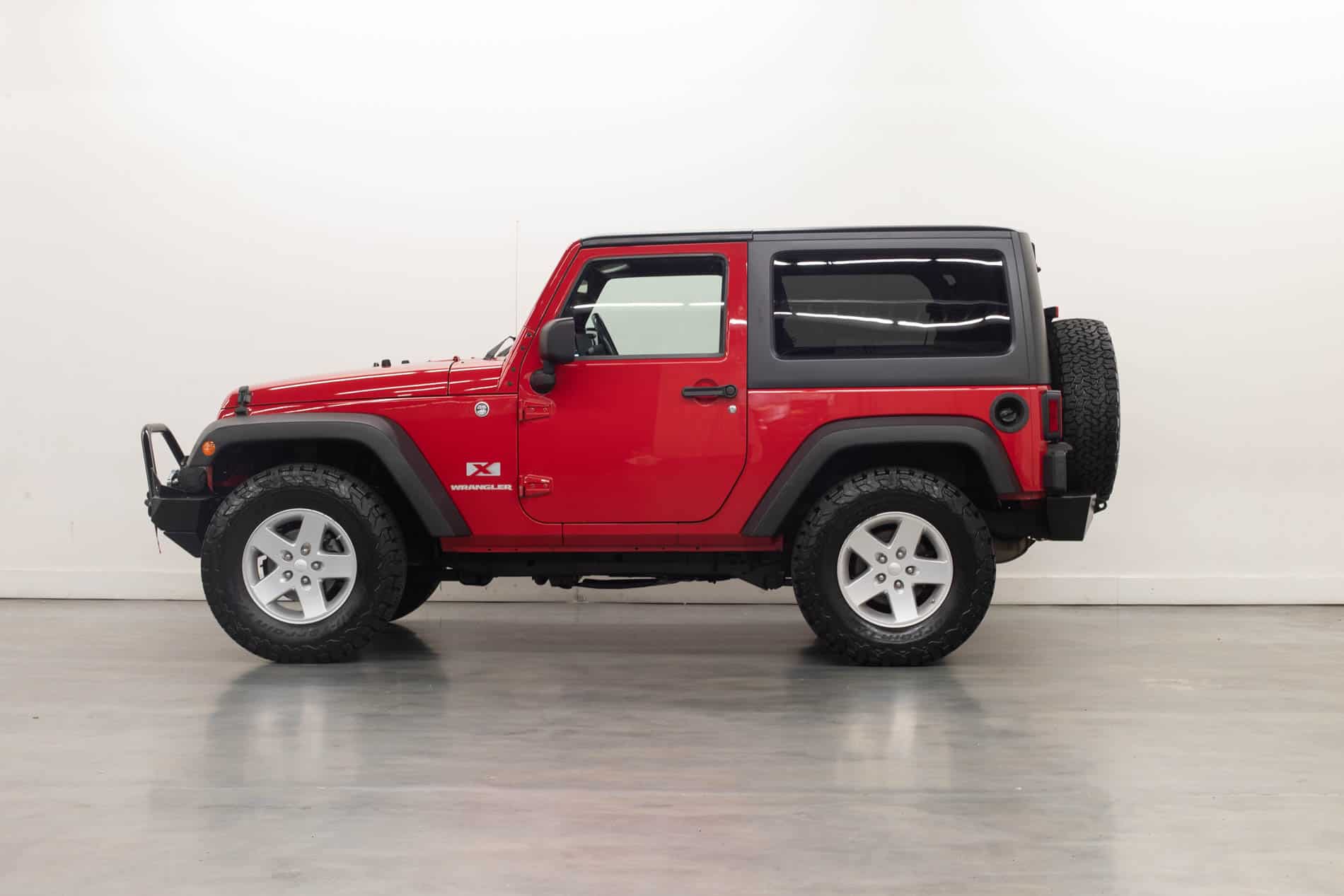 Worldwide Shipping Available
While Ultimate Rides is located outside of Chicago, we provide custom off road vehicles to drivers from all around the world. We have an easy-to-utilize shipping service that allows you to buy your custom ride online and over the phone, financing included. We'll be here to provide more pictures as well as anything you need to make your final decision. From there, you just tell us where you live, and we'll figure out if you'd rather cover the shipping costs upfront or include them in your financing deal. From the time we've finished building your off-road model, it'll be a matter of days before it arrives at your door. We work fast and precisely, and you won't have to wait long to start driving your new Jeep, Chevy, or Toyota.
Quality Customer Service Waiting for You
When you deal with Ultimate Rides, you'll always be treated like a VIP. Whether you're bringing your Jeep in for maintenance, buying something new, or having us build you something special, our goal is to make sure you end up with your ideal model. Other auto dealerships and shops often let customer service fall to the wayside. That's not the case with us. We'll go above and beyond to ensure you're happy. It all starts with our sales team, who are both friendly and knowledgeable. We'll work with you to find the right solution to your needs, offering help and advice every step of the way. Just check out our customer reviews and you'll see that we truly mean every word we say!
Our lift center services countless vehicles each year, and we have the ability to build you something truly special. Get in touch with us if you'd like to talk details. We're available over the phone today at 815-634-3900. If you're from the Chicago area, you can also come visit our office. We're located an hour south of the city at 38 W. Division St., Coal City, IL 60416. We'll be more than happy to build a custom vehicle for you, so don't hesitate to reach out!