Best 4×4 Off Road | Ultimate Rides
Best Off-Road Vehicles with Four-Wheel Drive
Off-roading is an incredibly exciting way to spend one's time. However, it's important to fully prepare before you take your vehicle off-road. You can't just drive any old vehicle out on the trail and expect things to go smoothly. For instance, trying to take a car off-road usually doesn't turn out very well. You'll either get stuck, or damage the car. It's important to choose a pickup truck or, more likely, an SUV. Even then, any standard SUV might not do the trick. You'll want to find an option with four-wheel drive, and ideally a suspension lift. Along with that, there are a number of other upgrades and accessories that can ensure you have the best time off-roading.
Ultimate Rides is here to help. In today's guide, we're going to cover some of the best 4×4 vehicles to choose as an off-roader. You'll find models from companies like Jeep, Land Rover, and Toyota below. While there isn't a Ford option on our list, with the right setup you could definitely make a Ford truck or SUV work. Along with recommending some of the best off road vehicles, we also sell (and buy) vehicles, with shipping available all across the country. When you've finished reading our guide to the end, feel free to give us a call and let us know if you're interested in any of our off-road ready trucks or SUVs. You can also click the button below to see what we have to offer as of today! Good luck with your search, and be sure to let us know if we can help.
Jeep Wrangler Rubicon
The Jeep Wrangler is one very popular vehicle, especially for drivers who have off-road adventure planned for their future. The Wrangler offers versatility and strong performance. With newer models of the Wrangler, you can even find a great deal of interior comfort and technology. If there's one Wrangler model we can recommend, it would have to be the Jeep Wrangler Rubicon. This model offers useful features like steering wheel paddle shifters, tough leather seats, and plenty of space for cargo in the back. It's one of the best models we can recommend, and our team will be happy to help you get behind the wheel of one of your own.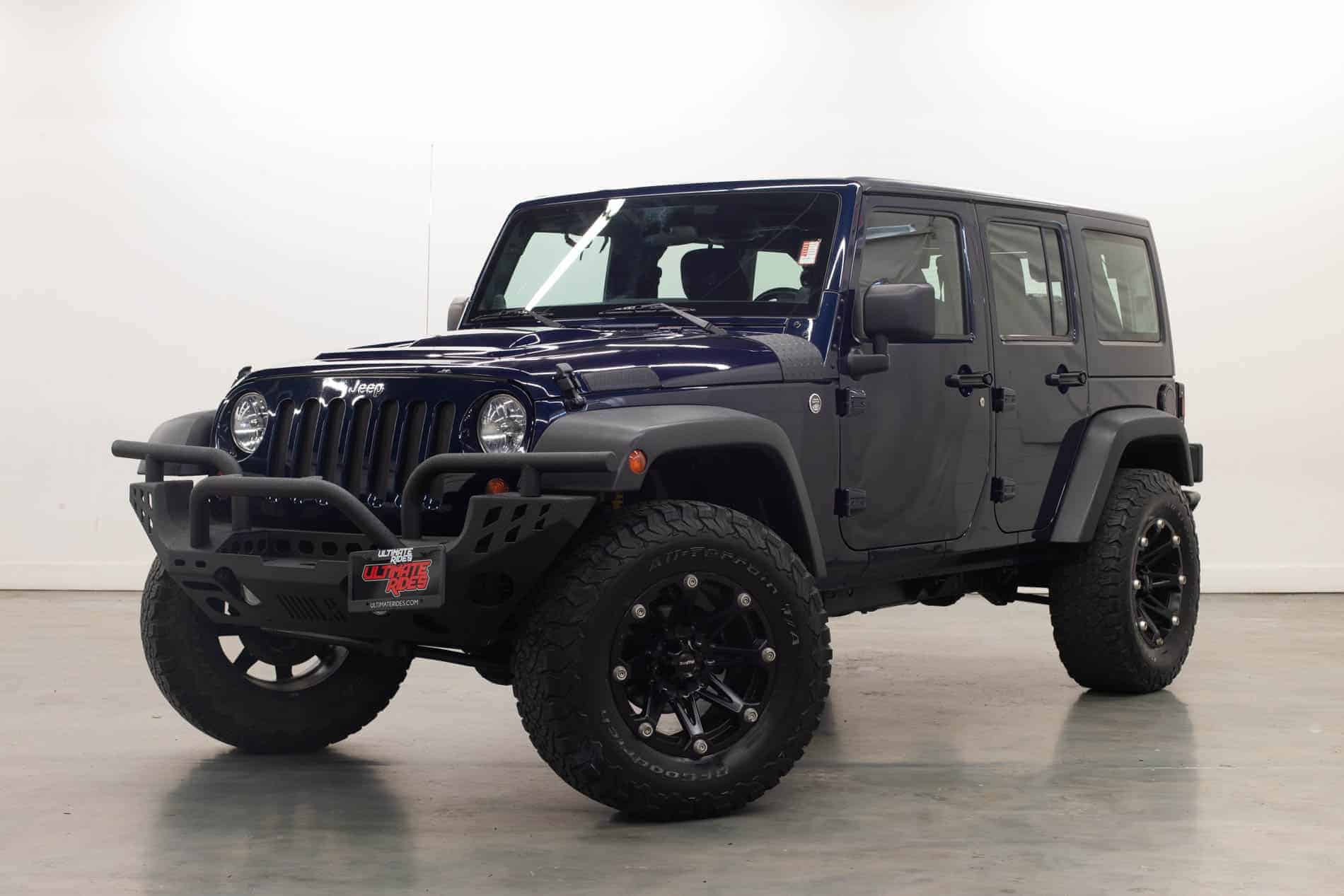 Jeep Grand Cherokee
Another Jeep model to consider is the Jeep Grand Cherokee. Like the Wrangler, it is well-suited for off-road action, especially when outfitted with four-wheel drive and lifted suspension. You can often find older models of the Grand Cherokee still in great shape, making them strong choices to consider for aftermarket upgrades. The 4×4 Grand Cherokee will give you the level of control you need to tackle the trail, and Ultimate Rides will help set you up with even more features useful for heading off-road. Plus, if you decide you want to modernize the interior to get it up to par with current vehicles, we'll be happy to help you there.
Toyota Land Cruiser
The Toyota Land Cruiser is yet another strong vehicle to consider taking off-road. Toyota vehicles are known for lasting a long time, and with the right model, you'll be able to leave paved roads safely. The Land Cruiser is one of the older continuously-manufactured models from Toyota, and offers four-wheel drive across the board. Toyota has added more and more interior comfort features to complement the performance aspects of the vehicle, and our team at Ultimate Rides will make sure to get this Toyota SUV set up for off-road use to your specifications. You'll be able to find models of this Toyota vehicle with a diesel engine, as well as 3.4 liter and 4.0 liter standard gas configurations, giving you plenty of versatility to get the job done.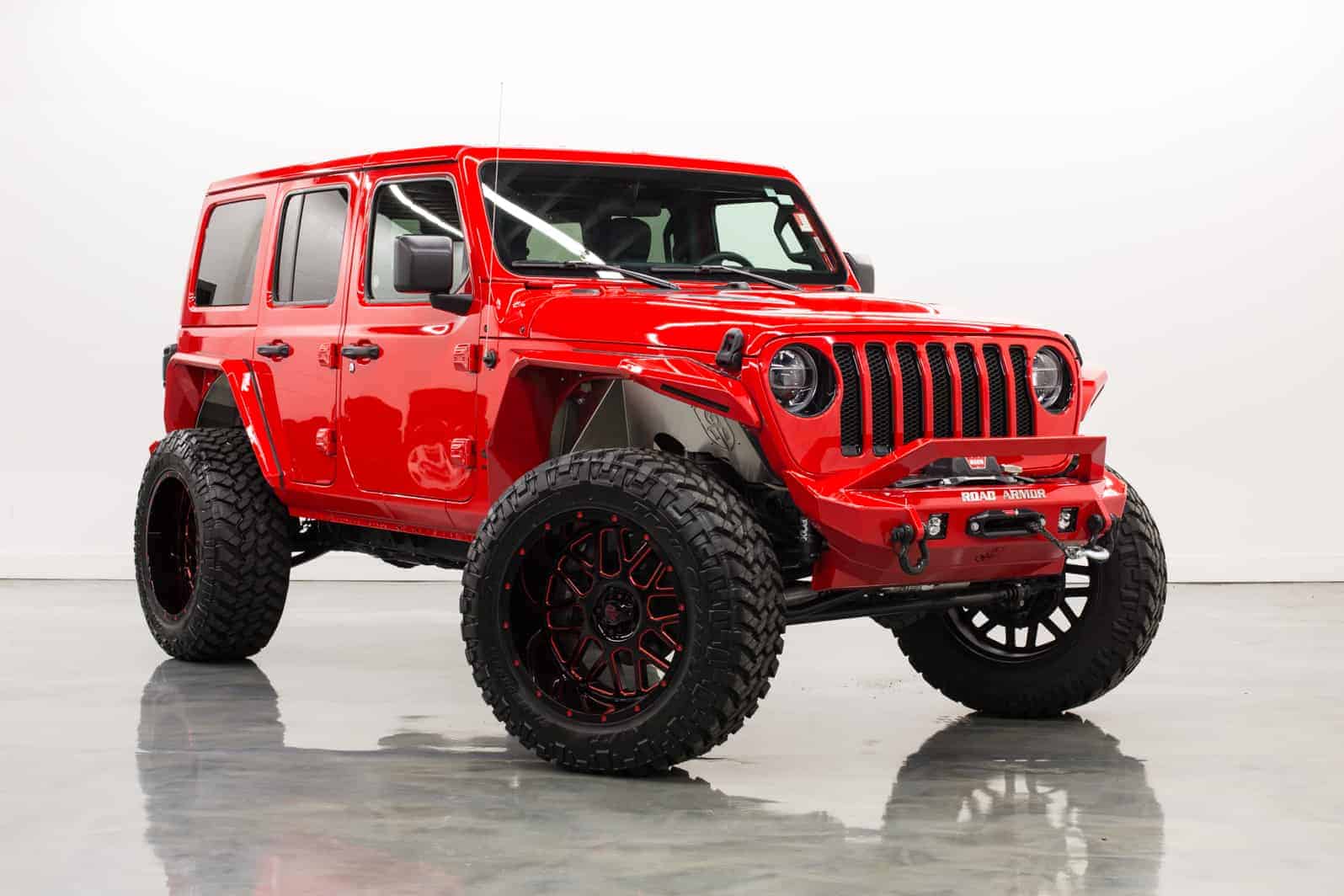 Land Rover Discovery
The last two off-road SUVs we have to recommend both come from Land Rover. First up is the Land Rover Discovery. Since the late 1980s, Land Rover has been offering drivers this reliable SUV for use both on and off-road. The current generation is available with a selection of 3.0 liter engines, including a turbodiesel option. You'll want to make sure to customize it with someone like our Ultimate Rides team, as the vehicle isn't quite ready for off-road action without some enhancements to suspension. However, with our help, we can get your Land Rover vehicle ready for whatever lift has to throw your way.
Land Rover Defender
Lastly, there is one more Land Rover vehicle we'd like to share with you. It's the Land Rover Defender – a vehicle that has been a top choice for off-road drivers since the early 1980s. The Defender from Land Rover recently received its first major update, and now it's a better prospect than ever. There are hybrid models for you to choose from, as well as 2.0 liter, 3.0 liter, and 5.0 liter engine configurations. Plus, we'll have no trouble tracking down an older Land Rover model for you, making sure it's up to par and outfitting it with the required upgrades to become off-road ready. Just take a look at different models and model years, and let us know if we can help!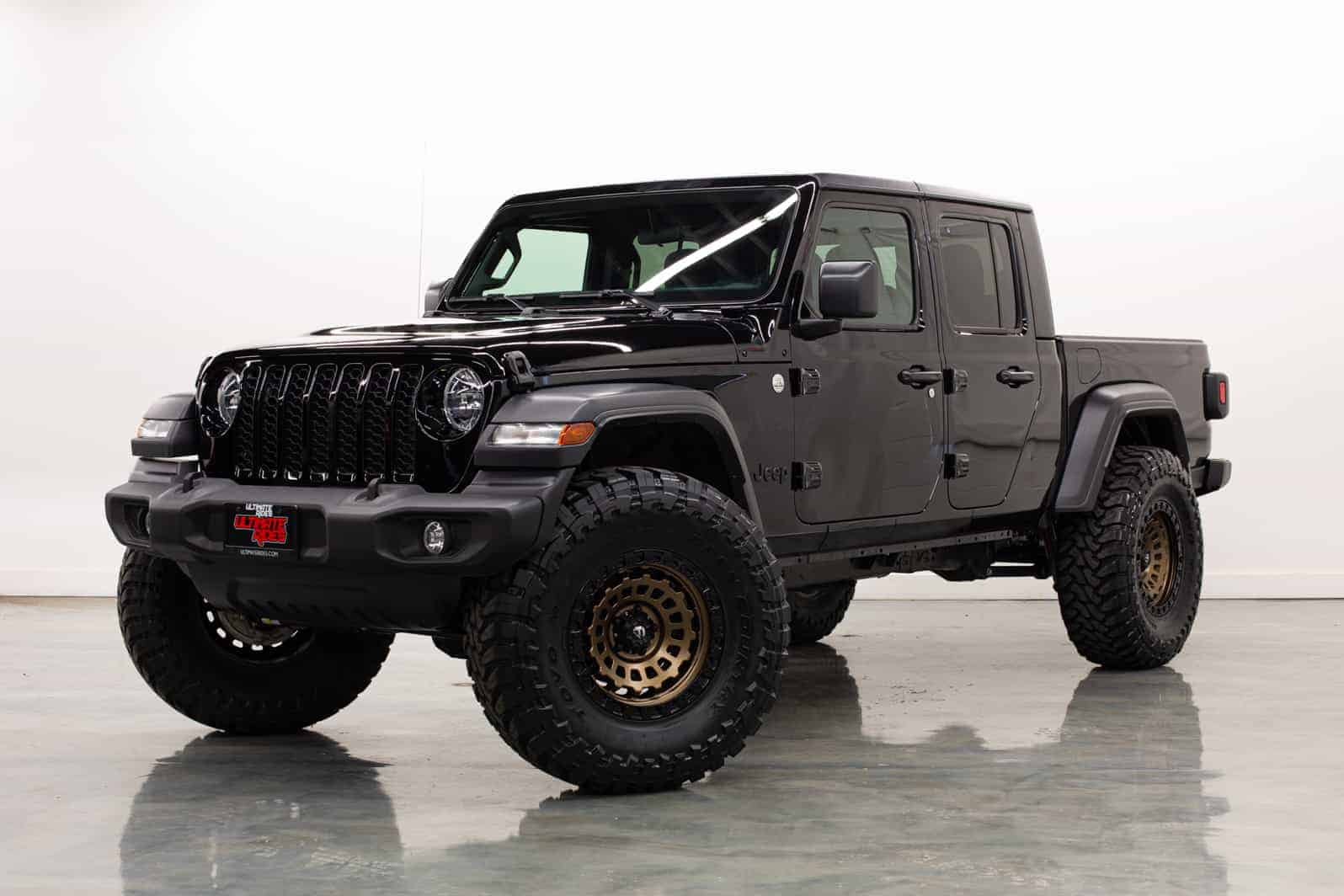 Customize One of These SUVs with Ultimate Rides
One of the biggest advantages of buying your next off-road vehicle from Ultimate Rides is the ability to customize the ride as you see fit before it even leaves our lot. We have our own custom service center on-site, with a team of expert ASE-certified technicians. We specialize in suspension upgrades, and can also customize your next vehicle with any changes, upgrades, or accessories. Just let us know what kind of changes you're interested in and we'll make it happen. Best of all, you can decide if you'd like to cover the cost of these changes now, or include them in your financing deal. This will only increase each monthly payment by a small amount, making vehicle customization affordable for the vast majority of our customers.
You can even bring your current vehicle to Ultimate Rides for upgrades if you're able to make the drive. We're in the Chicago area, but are happy to help customers from all over. Just call and schedule an appointment with our team. We'll be able to talk about available upgrades, and we'll work hard to get your vehicle back to you as quickly as possible so you'll be ready to head off-road.
Best Upgrades for Off-Road Adventure
Let's cover some of the best upgrades to think about for an off-road vehicle. First and foremost, you'll want to lift your suspension. This gives you more ground clearance, allows you to install a larger set of wheels and tires, and improves off-road performance. Additionally, the best off-road vehicle will be something with four-wheel drive. That can help ensure you don't get stuck, and improves performance all around. In addition to these upgrades, we encourage you to install a set of the best LED lights you can find. If your vehicle already features LED lights, that is great, but you could also do with an LED light bar. A grille guard or bull bar up front can be helpful in protecting the vehicle as well. Beyond this, get in touch with our team and we can offer suggestions specific to your situation for off-road driving.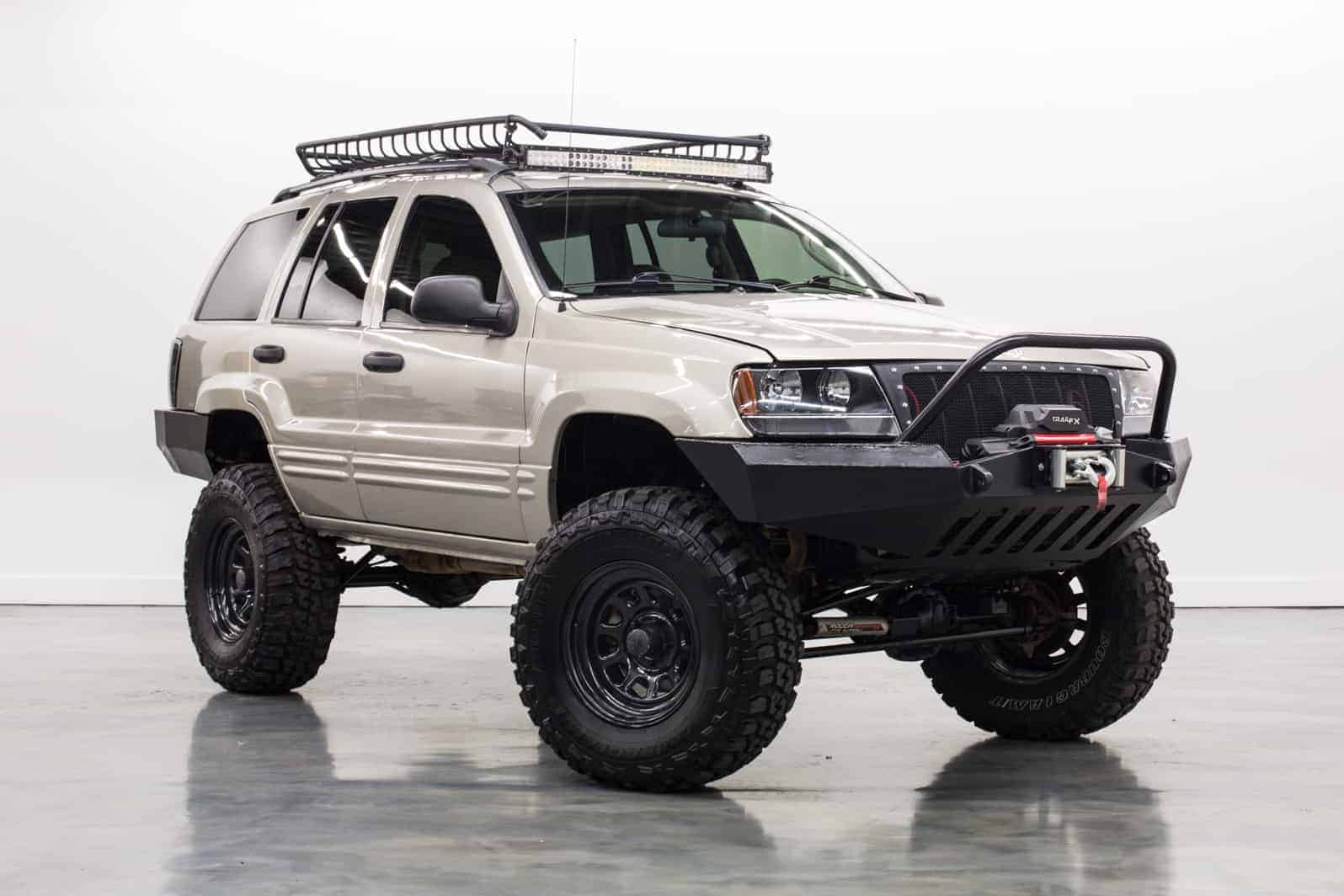 Affordable Shipping Nationwide
While Ultimate Rides is located in the Chicago area, we supply customers from all across the United States and beyond with custom vehicles. We're able to do this through our fast and reliable shipping process. Start by looking through our currently available inventory. From there, get on the phone with our office, and a member of our team will walk you through your options. We'll listen to your needs and offer recommendations. As soon as you make a decision on the vehicle you want (and let us know if there are any custom upgrades we can offer), we'll start working on a financing plan right there over the phone. Just like our custom upgrade services, you can decide if you'd rather cover the cost of shipping upfront, or include it in your vehicle financing deal. Whatever you decide on, our team will get to work right away. We'll have your vehicle delivered within a week from the time it leaves our shop.
Rust-Free Inventory
All of the vehicles we sell at Ultimate Rides, including our off-roader options, are completely free of rust and corrosion. This is something of a rarity with used auto dealers, but we work incredibly hard to make sure it is the case. We employ a team of buyers who are sent out to warmer parts of the country, where it's easier to maintain vehicles in great shape. They find and bring back the best options for our inventory. From there, each vehicle goes through an inspection in our shop. As long as it meets our standards, we'll outfit the vehicle with upgrades, such as off-road accessories and lifted suspension. Then it goes in our inventory for you to browse.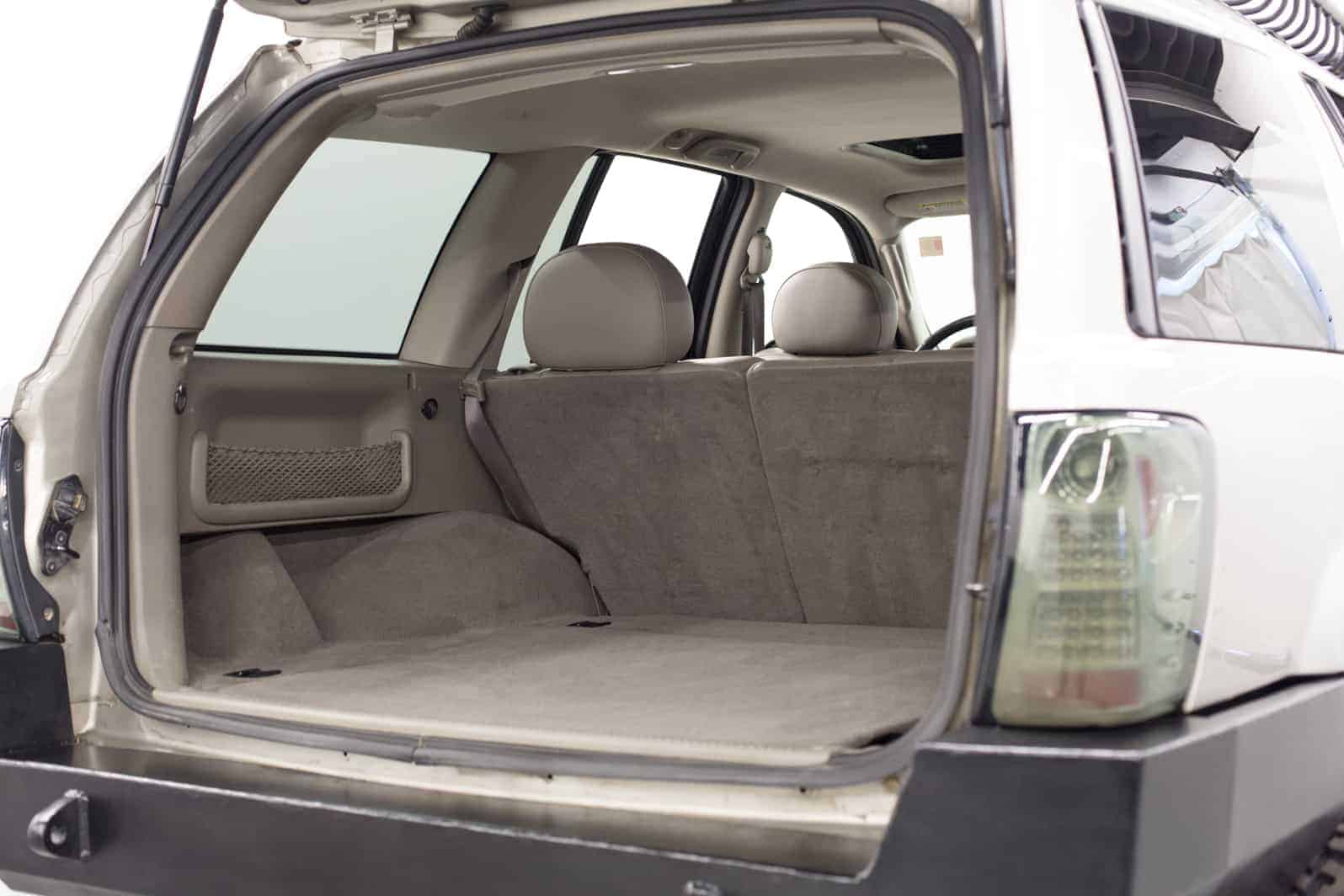 Top-Tier Customer Service
We work very hard to take the best care of our customers at Ultimate Rides. While other auto dealerships are known for trying to push their inventory out the door at whatever cost, and squeeze their customers for as much money as possible in the process, that's just not how we operate. Instead, our goal is to set you up with your ideal vehicle, whether that's a heavy-duty Ford truck or an off-road SUV designed for versatility. Get on the phone with our team and we'll be ready to start discussing options. We carry a wide range of different models in our inventory, and we also offer the option of seeking out specific vehicles for you if we don't already have them in stock. Reach out and let us know you're looking for something to take off-road and we'll get you set up with the right vehicle in no time.
Are you ready to hit the trail in one of our lifted suspension vehicles? We are very confident there's an off-roader in our inventory that you'll love. If not, we'll be happy to find one for you! Our team is here to offer advice and help you start driving the best ride for your needs, whether it's a Jeep, Ford, or anything else. Ultimate Rides is located an hour south of Chicago. You can visit us at 38 W. Division St., Coal City, IL 60416 if you're in the area. Otherwise, reach us over the phone at 815-634-3900 to get started today!