Best Small Off Road SUV | Custom Small SUVs
Small SUVs Great for Off-Road Use
Without a doubt, the best small SUV for off-roading is the two-door Jeep Wrangler. The vehicle doesn't take up much space, it has a ton of rugged features and capabilities, and is easily customizable to your needs. Whether you opt for a newer model or a retro one, we're very confident you'll be able to track one down that can do everything you need it to. The Jeep Wrangler is one of the best and most common SUVs you can find for sale in the Ultimate Rides inventory, especially if you're interested in leaving the paved road, and we'll be happy to tell you more about how we can help you drive one in just a few days. We'll provide details on the shopping experience, as well as how we'll be able to deliver one of these Jeep SUVs to your door in no time. We'll even dig into the details on two mid-size SUVs that also might work for you. Stick around for details, and be sure to click the button below to check out the Ultimate Rides inventory today!
Customize a Compact SUV
As off-roaders, it can sometimes be hard to find the SUV with exactly the right upgrades. That's why it can be such a pleasure buying from Ultimate Rides. When you shop with us, you'll be able to drive your ideal vehicle. That's because we not only offer an inventory featuring plenty of custom upgrades meant for off-road use, but you'll also be able to make further changes before we send the vehicle out to you. From altering the suspension to adding new tires or useful off-road accessories, there's no limit to the ways we can customize your next SUV. Let us know you're interested in off-roading and we'll be happy to get you a Jeep or any other good SUV complete with all the features and accessories you need to drive safely and have a blast on the trail.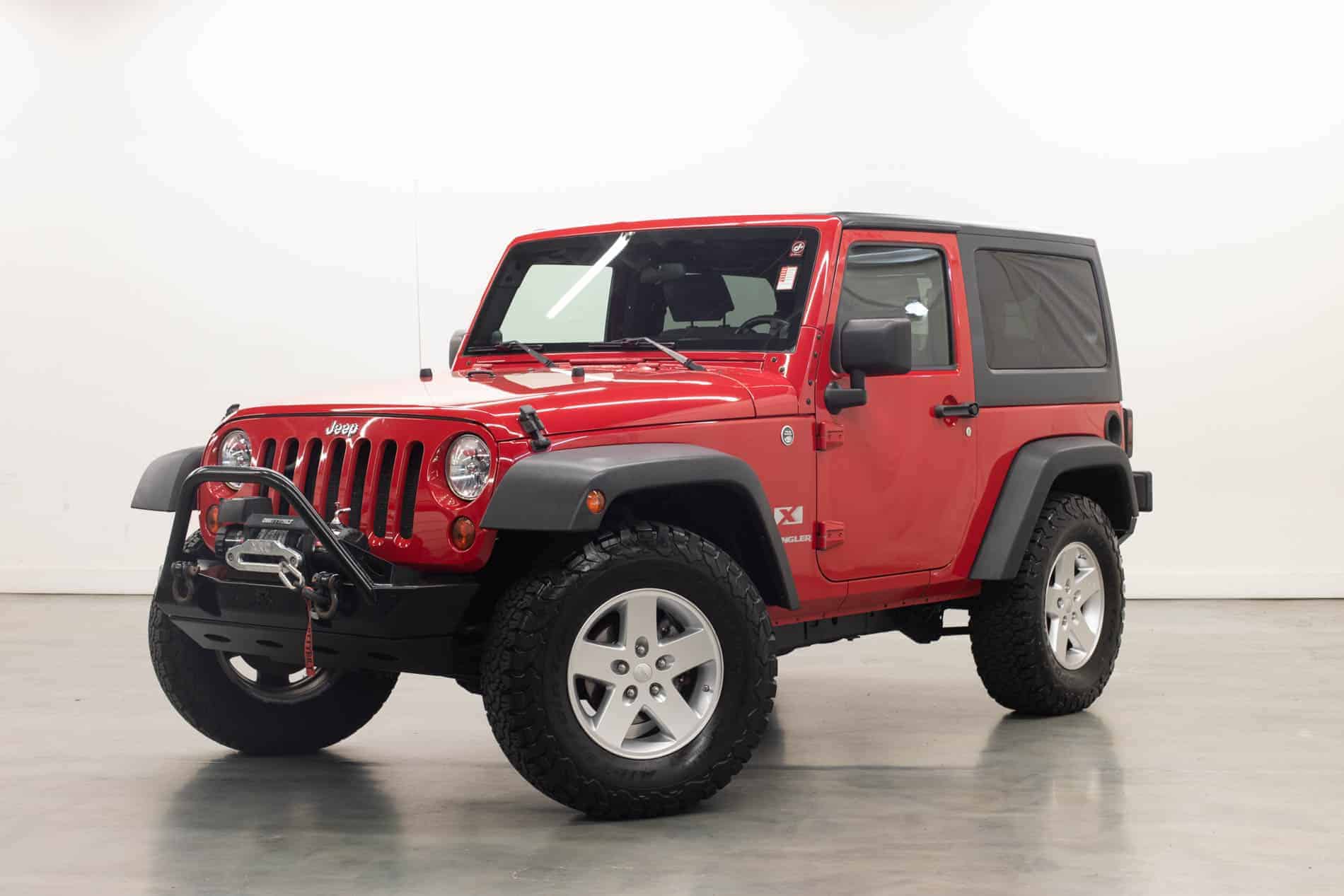 Stunning Customer Service Working for You
Our off-road vehicles aren't the only thing that keeps customers coming back to Ultimate Rides. Unlike many other dealers in our industry, we work extremely hard to provide great service to our clients. We have a team standing by to help you drive the best vehicle for your needs. Whether that's an off-road Jeep, a sleek and powerful muscle car, or something else completely, you'll have someone working with you to line you up with the right model. If off-road driving is a priority for you, let us know that you're interested in our selection of the best off-road vehicles around, and we'll offer a number of selections that we think will be a good fit. Of course, there's also always the option to track down a specific model, or build something for you. Whatever it is you're looking to drive, we're quite confident we can make it happen to get you on (or off) the road again.
Small SUVs with Nationwide Shipping
Wherever you live, you can count on Ultimate Rides to supply you with an SUV, big or small. Whether you plan to use it off the road or on the road, we've got models ready to ship out in just a few days. Start by looking through our inventory to see if there's an SUV for you here. If not, as we mentioned, we'll be happy to locate or build one for you. When you've decided which model you'd like to drive, we'll take care of the financing process right over the phone. You will be able to choose if you'd like to include shipping costs in your financing deal or pay them separately. Additionally, you can let us know what, if any, custom upgrades you'd like before we send the SUV or car out. From there, it'll just be a matter of days before you have the vehicle arrive at your home.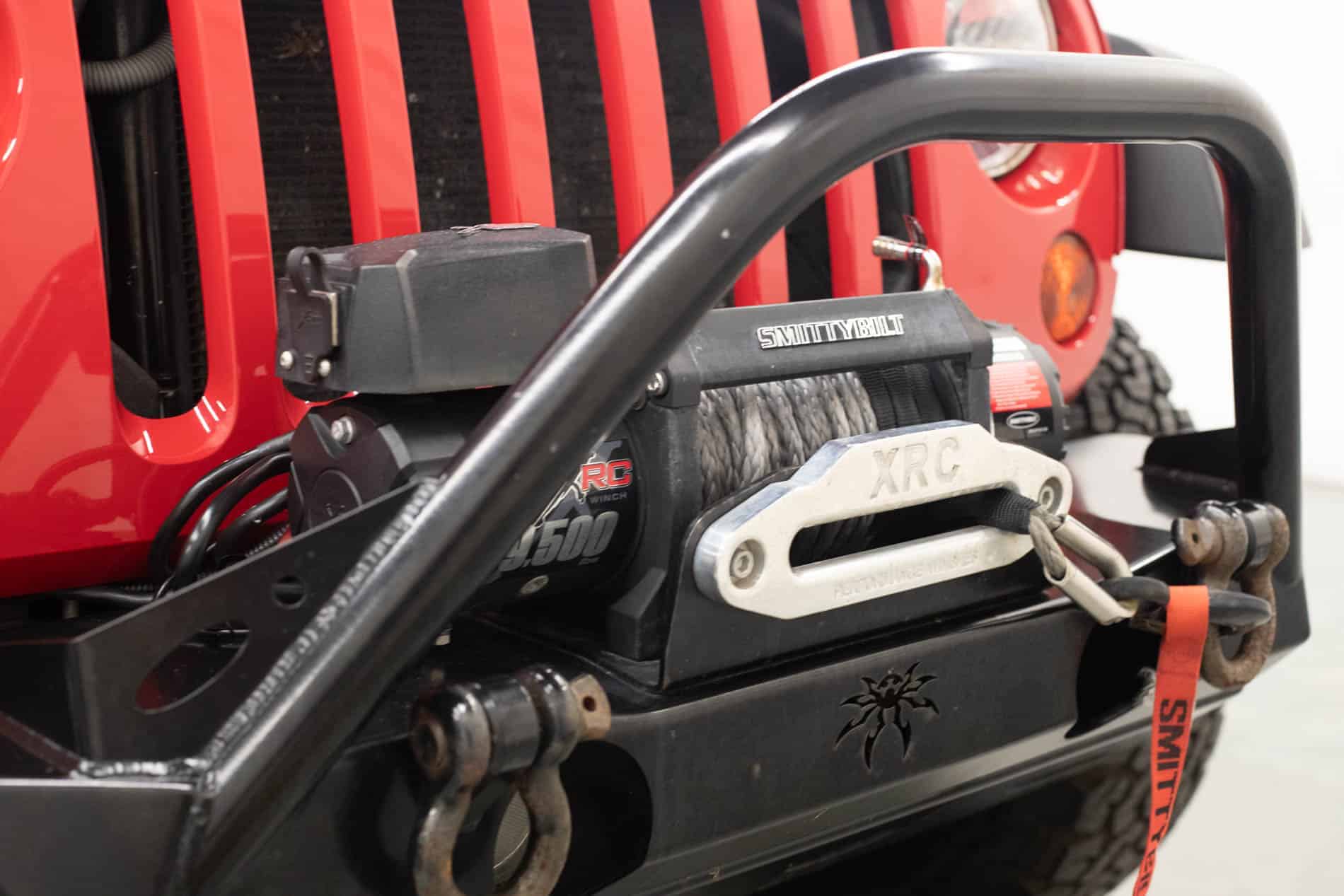 Jeep Grand Cherokee vs. Ford Bronco Sport
Two mid-size SUV models that could serve as a great vehicle for you include the Jeep Grand Cherokee and Ford Bronco Sport. If you're trying to decide between the two, we'd suggest going with an older Jeep model if you're looking to save money. If interior features are important to you, and you like the style of the Bronco, that's certainly not a bad option. Let us know if you have questions about the Jeep or Ford Bronco price, and we'll be happy to get you behind the wheel of either one.
Rust-Free Vehicles at Ultimate Rides
The off road vehicles for sale at Ultimate Rides are always in excellent shape, no matter how new or old they might be. When you want to drive something that you know you can rely on, we're here for you. That's because our entire inventory is rust-free and inspected for quality. We're very careful about the vehicles we accept for trade-in, and also employ a team of buyers who go out in search of high-quality trucks, SUVs and car models throughout the country. They bring back the best options suitable for our customers, and every vehicle receives a thorough inspection from our staff. As long as everything looks good, we'll outfit the vehicle with off-road upgrades and list it here on our website for you to look over.
Ready to head off-road in one of our excellent SUVs? Get in touch with Ultimate Rides today and a member of our team will help you find the right model, big or small. You can reach us over the phone at 815-634-3900 to get started. If you find yourself in the greater Chicago area, you're also welcome to come visit us at 38 W. Division St., Coal City, IL 60416. We're located about one hour south of the city, and will be happy to sit down with you and discuss when you can drive your next car or SUV out of our lot and into adventure.