Best Affordable Off Road Vehicles | Ultimate Rides
Off-Road Vehicles at a Great Price
Finding good off-road vehicles can be quite difficult when you're trying not to spend too much. However, when you choose Ultimate Rides, we make the process incredibly easy. We carry a wide range of vehicles, including some of the best off-road models, all for a fair price. Whether you're looking to spend as little as $10,000 or have more room in your budget, we'll be here to help you start driving an off-road truck or SUV that you love.
In today's short guide, we'll share some good vehicles to consider for off-road performance, as well as providing details on customizing an off-roader with Ultimate Rides. We'll tell you more about our shipping capabilities, and the excellent quality of our inventory. We have the top vehicles around, at a price that makes sense, all ready to ship out to you in just a matter of days. Click the button below to see what we currently have in stock, including a number of cheap models. When you're ready to get started, you can go ahead and give the Ultimate Rides office a call.
Jeep Cherokee and Jeep Grand Cherokee
If you're looking for cheap vehicles that still perform well off-road, we'd suggest looking into either the Jeep Cherokee or Jeep Grand Cherokee. Both models are more than capable of getting the job done, and they are affordable choices at the same time. These SUVs are especially affordable if you opt for an older model, and Ultimate Rides will be happy to help you find one in excellent shape. These two vehicles feature the elements that make Jeep models suitable for off-road action, with many carrying a two-speed transfer case, four-wheel drive, and the right style of engine. From there, our team can help you really get one of these vehicles in shape by offering lifted suspension, grille guards and more. If either of these Jeep models seems like a good fit, take a look at our inventory or contact us to find out if we have one currently ready for you to drive away in.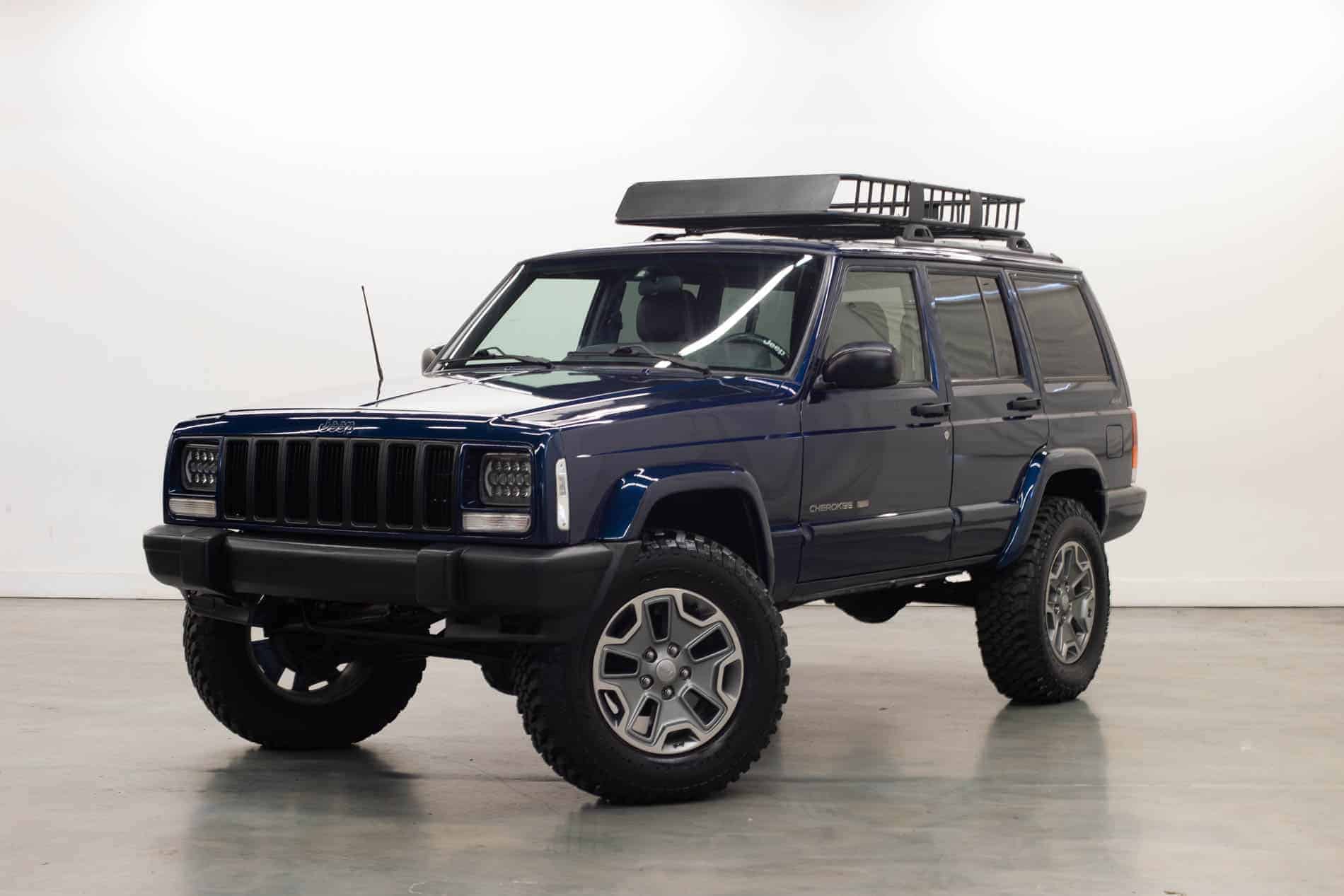 Customize Your Next Off-Road Vehicle
One of the big reasons people decide to buy from Ultimate Rides is the ability to customize their vehicle before we send it out to them. In addition to the many upgrades already present on our inventory, most often lifted suspension, we also have our technicians standing by to help bring your own vision to life. Whatever kind of upgrade or accessory you'd like installed on your vehicle, our ASE-certified team can handle it. That includes a number of features that can improve off-road performance. Plus, when you decide to upgrade, you'll be able to keep things affordable by including the cost of the improvements in your vehicle financing deal. That will increase the price of your monthly payments by a small amount only, helping make sure you get the best deal for your needs.
Affordable Nationwide Shipping
Live outside the Chicago area? Have no fear, as we can deliver our custom rides right to your home. Look through our inventory to see if there is anything that catches your eye, and then give us a call. We'll be able to take care of the buying process right there over the phone, including arranging for financing. You'll be able to include the cost of shipping in your deal, only raising it by a small amount per month. From there, we'll deliver one of our amazing off-road models right to you. It's that simple.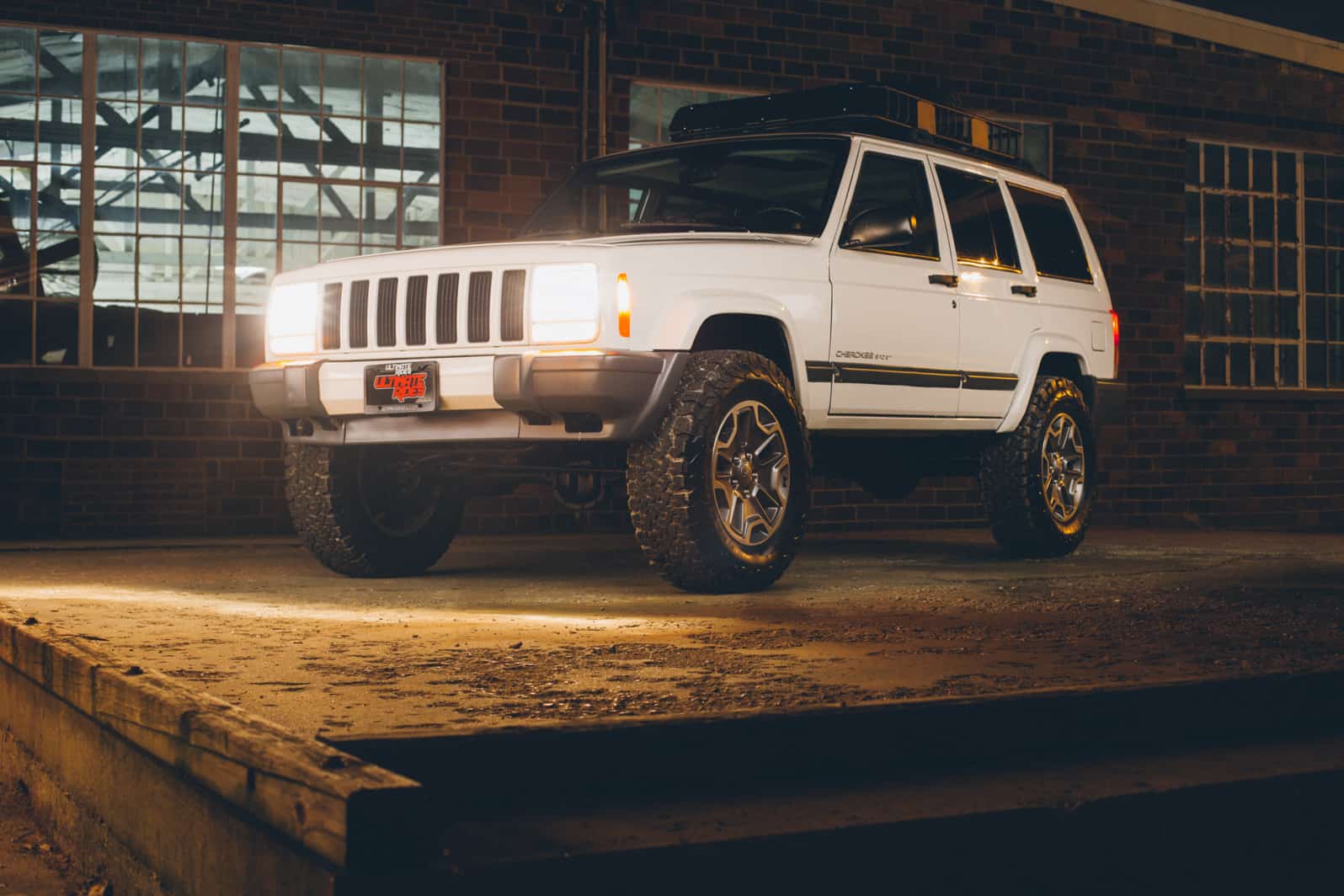 Rust-Free Vehicles Ready to Drive
The team here at Ultimate Rides offers affordable vehicles without sacrificing quality. Our entire inventory is free of rust, and all of our cars, trucks and SUVs have been carefully inspected for quality. This is made possible through the work of our buyers and technicians. Our buyers head out to warmer areas of the country and find the best rides for our inventory. From there, our techs look over each one to make sure it's up to our standards. As long as it is, we'll customize it and list it in our inventory for you to check out, including a great number of off-road vehicles.
Customer Service Looking Out for You
At Ultimate Rides, we pride ourselves on offering a good customer service experience. That alone sets us apart from many other dealerships out there, who will try to squeeze customers for as much money as they can. Keep everything at an affordable price, or even offering cheap rides, is one thing we are proud of. At the same time, we also offer a top level experience that allows you to customize your next pickup or SUV exactly how you want. That includes custom cars as well as off-road Jeep models and so much more. Our team will help you start driving the best model for your needs, whatever it is.
Ready to hear more about the Ultimate Rides inventory? Just give us a call and we'll fill you in on what we currently have available. Let us know how much you're looking to spend, and we'll have suggestions to get you ready for off-road adventure. You can reach our team over the phone at 815-634-3900. If you're in the Chicago area, you can also come pay us a visit. We're located about one hour south of the city, at 38 W. Division St., Coal City, IL 60416. We can't wait to meet you!