Best SUV for Off Road Driving | Ultimate Rides
Top SUV Choices for Off-Road Action
Thinking about buying a new SUV for off-road use? Ultimate Rides is here to help. We have a vast selection of SUVs ready for you, including quite a few that are already prepared to head off-road. In addition to that, we're here to share our advice on the best SUVs for off-roading. Take a look below to read about some of our preferred options for today's drivers. After that, stick around and you'll be able to learn more about what we do on a daily basis at Ultimate Rides, and how we can help you start driving a top SUV, completely customized to your liking, in just a few days. We're one of the best providers of custom SUVs in the United States and beyond, so take some time to get to know us today!
Jeep Wrangler vs. Jeep Grand Cherokee
The case for the best choice for an off-road SUV comes down to two vehicles in our opinion: the Jeep Wrangler or the Jeep Grand Cherokee. Both are very solid picks, but we believe the Jeep Wrangler edges out the Grand Cherokee. The Jeep Wrangler is an SUV that was built for off-road action, and with a few upgrades, you can create a formidable SUV that's ready to tackle just about anything on the trail. However, no matter which model you choose, you can trust Jeep as a strong off-road contender.
Honorable Mentions: Ford Bronco Sport and Land Rover Defender
If you'd like to avoid Jeep models, either the Ford Bronco Sport or Land Rover Defender are very solid picks. They're both SUVs that can tackle rough terrain, especially with lifted suspension upgrades. Ultimate Rides can provide you with access to a two-speed transfer case as well as front grille guards for better protection and performance. Beyond that, you'll find most of what you need to succeed already present on these SUVs.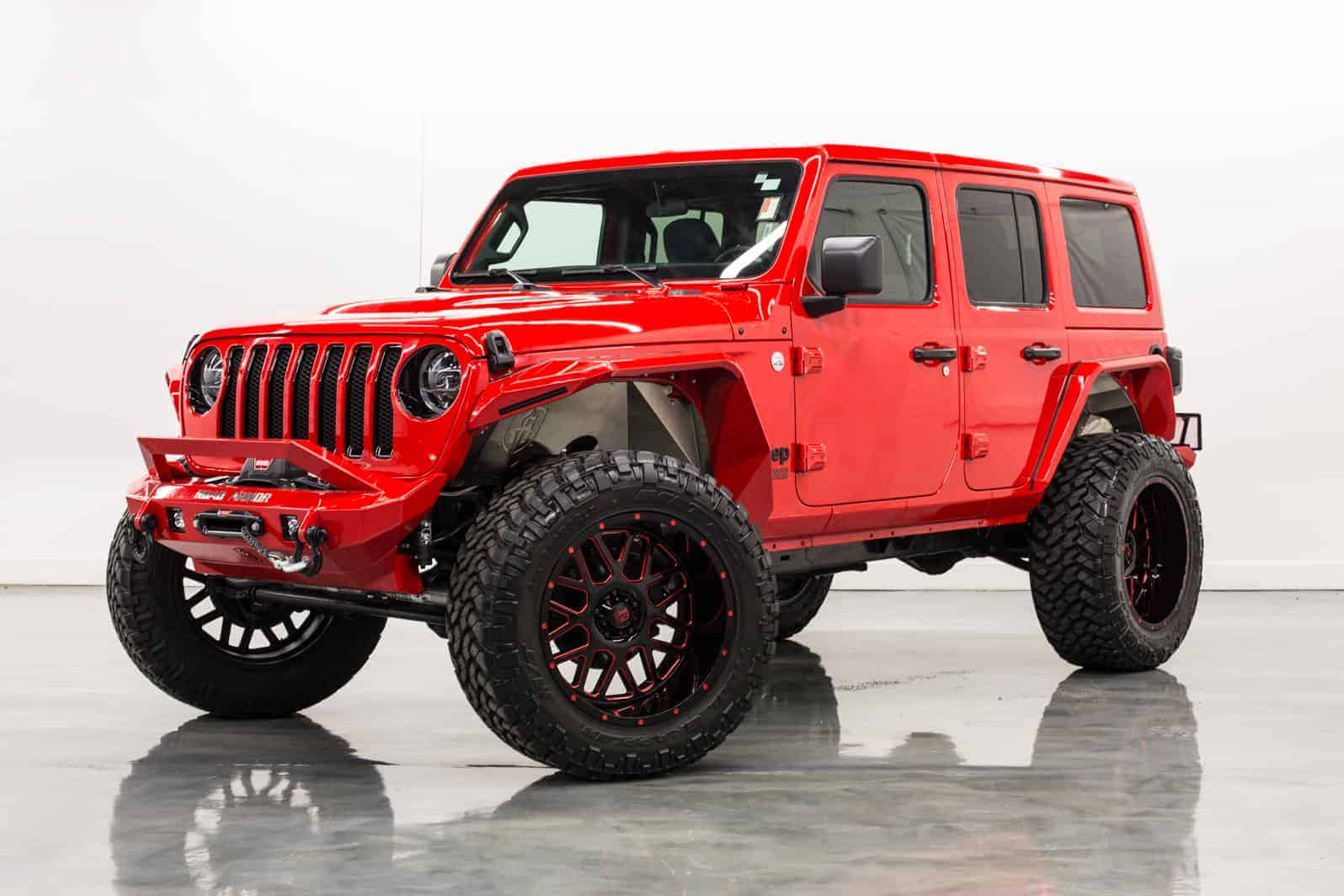 Customize Any SUVs with Ultimate Rides
The Ultimate Rides lift center is where we upgrade all of our vehicles, from trucks and SUVs to custom cars. We have a team of ASE-certified expert technicians, all of whom are passionate about building off-road vehicles. We're more than just good – our team is the best of the best. While we specialize in suspension lifts, we are capable of much more than just that. We have a full stock of accessories ready to install, as well as the ability to order anything we don't already have. Our team can even upgrade the interior of your next SUV, or offer a fresh paint job.
Any time a customer buys one of our rides, they'll have the option to customize it the way they want. Just let our team know what you're looking for and we can make it happen. You'll even have the option to include the cost of these upgrades in your financing deal, allowing you to start driving an off-road SUV without breaking the bank! Just let us know how we can assist you.
Top-Tier Customer Service
When you shop with Ultimate Rides, you can always count on being treated like a VIP. We're good at making sure our customers are always satisfied at the end of the transaction, and it's one of the things that separates us from the competition. In addition to the best off-road vehicles, we'll offer the top customer service experience in the business. That's because our goal is to match you up with your ideal SUV, whatever it might be. That includes any model, from Jeep to Toyota to Land Rover. We know off-roading is popular among our clients, and we'll help you get set up with an SUV that matches your off-road needs.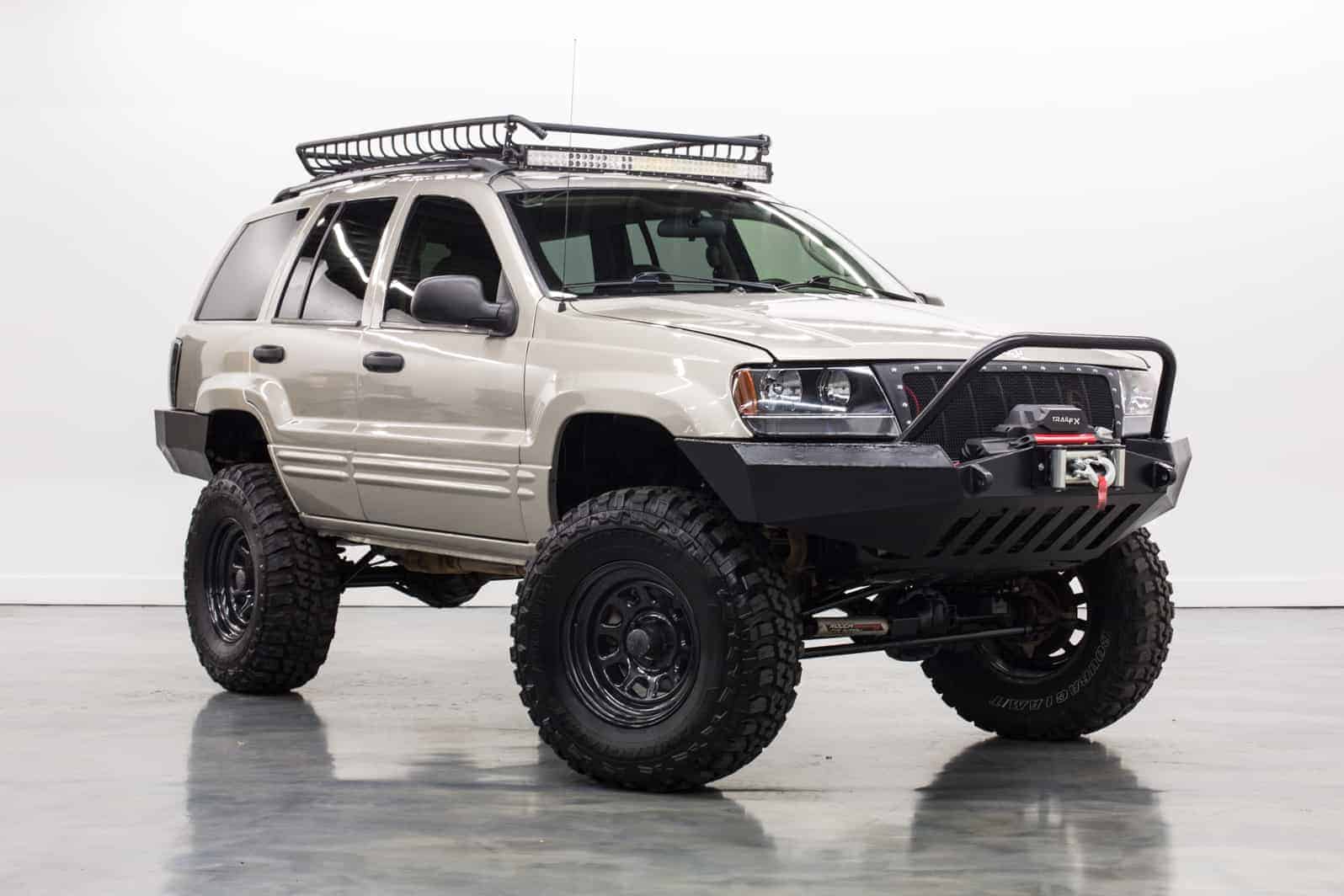 Shipping SUVs Around the World
Shipping is a huge reason why customers from around the globe choose Ultimate Rides. We offer the best off-road SUVs around, and can deliver them right to your home. Start by browsing the inventory on our website. Choose one of our capable off-road SUVs, and we'll work on financing with you right over the phone. You'll still have the ability to customize the SUV, and from there we'll ship it out to you. Just like with our vehicle upgrades, you'll be able to include the cost of shipping in your overall financing deal if you prefer.
Rust-Free Vehicles Available Today
The entire selection of SUVs, trucks, and cars at Ultimate Rides will be found free of rust. It's one of the important things that distinguishes us from a standard auto dealer. Rust damage is all too common on used vehicles, but we go out of our way to avoid it. That's because we pride ourselves on offering the best SUVs, both in look and performance. We employ a team of buyers who we send out to various parts of the country. Their job is to track down SUVs and trucks from companies like Jeep, Ford and Toyota that suit our inventory, as well as meeting our very high quality standards. From there, we bring the vehicles back to our HQ and inspect them to make sure they're up to our standards. After that, we'll outfit the ride with upgrades to get it off-road ready.
Are you ready to see the custom SUVs Ultimate Rides has to offer? You can reach us over the phone or even pay a visit to our office to get a closer look at our inventory. We're here to help you find the best vehicle for your needs, no matter what that might entail. Let us know that you're interested in an off-roader and we'll share our Jeep selection with you, as well as any other quality SUVs you might be interested in. You can contact us today at 815-634-3900, or visit the Ultimate Rides office at 38 W. Division St., Coal City, IL 60416.