Best Off Road SUV of All Time | Top Custom Vehicles
Deciding on the Best Off-Road Vehicle
When trying to find a vehicle suited for off-road use, it's easy to become overwhelmed by the many options. Here at Ultimate Rides, we specialize in off-road vehicles, and we feel that there is one model that stands above the rest – the Jeep Wrangler. It's no secret that Jeep has worked very hard over the years to produce the best off-road SUVs ever, and the two-door Wrangler is a strong contender as being the best of the best. However, there are some other vehicles that do stack up as great choices among all your other options. Take a look through today's guide to learn about our picks for the best off-road vehicles of all time. Consider all the options, and make sure to get in touch with Ultimate Rides if you need something to take off-road that you know will be in great shape. We'll even deliver the vehicle right to your door, all made affordable through financing. Click the button below to see what we have to offer today, and give us a call for further assistance.
Jeep Wrangler
In our estimation, the Jeep Wrangler is the best off-road vehicle for drivers, ever. It was designed to tackle tough situations, and it's small enough to be a very maneuverable SUV, making it a top choice for off-roading. The two-door edition is the best option for most situations, and we'd even encourage you to seek out an older model of the vehicle if you can find one in good shape. Models with four-wheel drive will be able to handle difficult situations with ease, and once you install lifted suspension on the vehicle you'll be ready to take it wherever life brings you. Let us know if you're interested in one of these incredible SUVs, and we'll make sure to find you a model that suits you.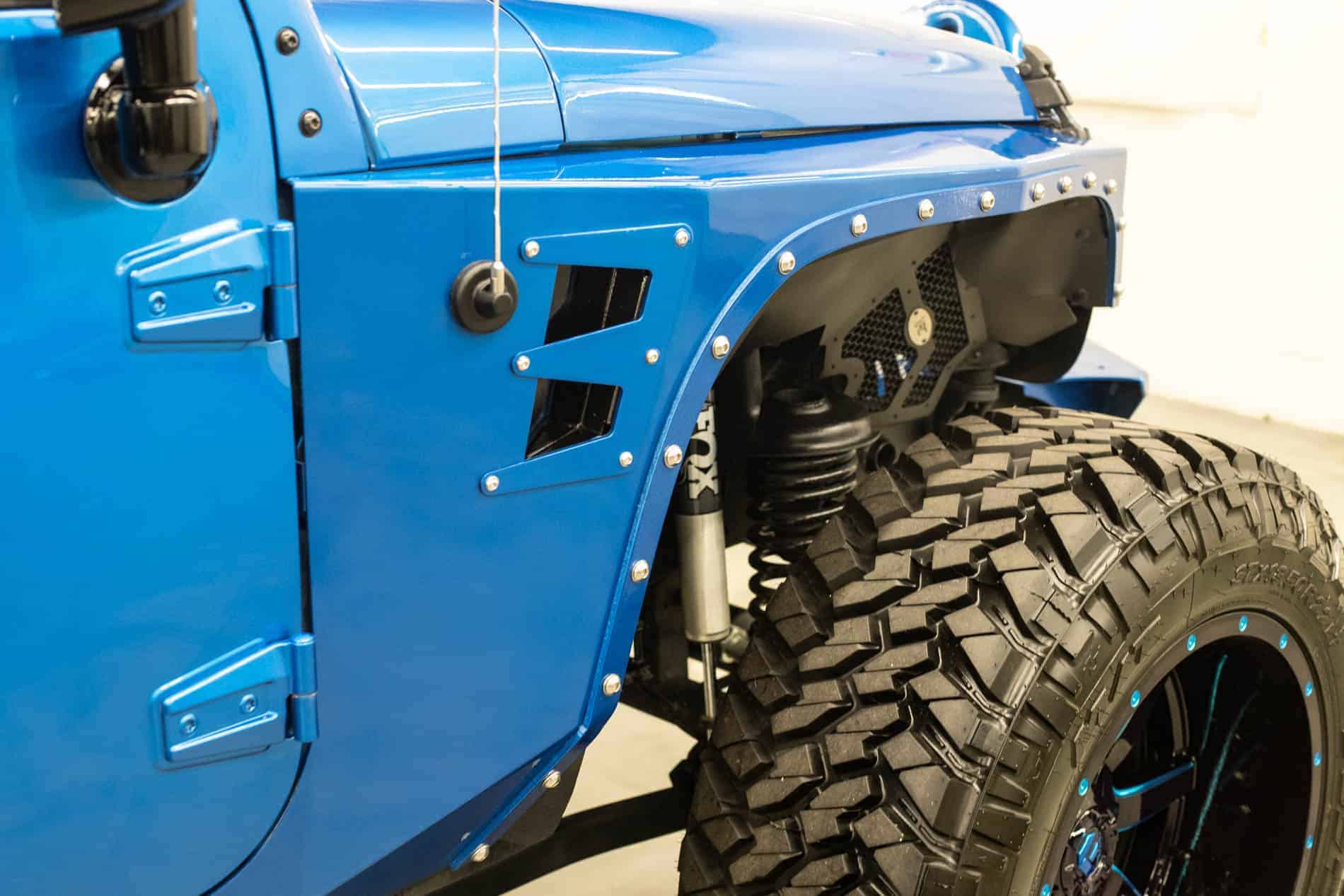 Land Rover Defender
The Land Rover Defender has been in production for a number of years, and has served as a top choice for off-road enthusiasts. The vehicle has many similarities to the Jeep, including common four-wheel drive capabilities as well as a smaller size that makes the SUV more maneuverable in many circumstances. While not all models of the SUV are ready to take off-roading, we'll be able to outfit it with upgraded suspension and more suitable tires, and you'll be ready to use the vehicle as you see fit. Let us know if there are any specific upgrades you're looking for on a Land Rover and we can make it happen.
Toyota Land Cruiser
Another all-time great SUV to consider is the Toyota Land Cruiser. It is a full-size SUV, which can make the vehicle more difficult to pilot. However, the trade-offs will likely be worth it to some drivers. It offers plenty of performance capabilities, and has proven to be very long-lasting for drivers who take good care of the vehicle. Toyota does a great deal of testing for all Land Cruiser models, ensuring that they can handle the rigorous requirements of off-roading. These vehicles can accomplish quite a lot, and we'll be happy to help you start driving one.
Land Rover Discovery
The next vehicle you should consider is another Land Rover. This time, it's the Land Rover Discovery SUV. While not specifically designed for off-road use, it won't be too difficult to get this vehicle set up for that kind of action. Plus, you'll have the benefit of luxury features waiting for you inside. Together, you'll be able to experience the best of both worlds, all in one vehicle. We're confident our team at Ultimate Rides can turn any luxury SUV into one of the best off-roaders with just a few changes, such as lifted suspension and a set of off-road tires.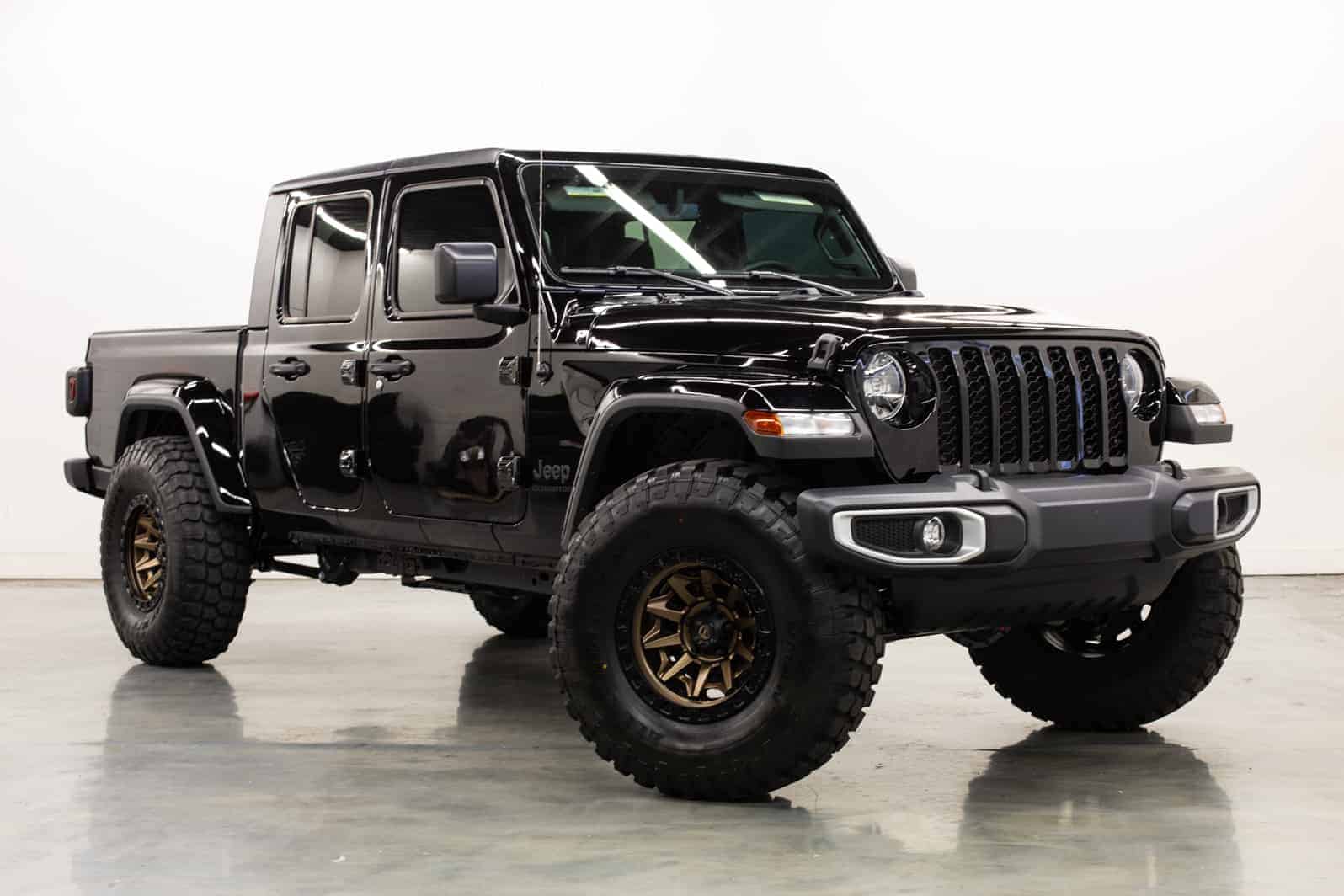 Jeep Grand Cherokee
While not quite as capable off-road as the Wrangler, the Jeep Grand Cherokee is still one of the top choices for an SUV. This is especially true if you want to save some money and go with an older model. The older Grand Cherokee SUVs are classic off-road vehicles that can withstand a lot of wear and tear. The trick is to find one that's still in great condition. That means not any Grand Cherokee model will do. Like other vehicles, you'll still need to get it set up with improved suspension and other off-road enhancements. Once you do, you'll find that it is a top contender, and has been an all-time favorite among trail enthusiasts.
Jeep Gladiator
Another top Jeep to consider is the Gladiator. With many of the same benefits as the Wrangler, plus with the addition of a pickup truck bed, the Jeep Gladiator is the right vehicle for all kinds of situations. It may not exactly be an SUV, but it does have many of the strong qualities an SUV can offer. There are models with four-wheel drive, and it won't be difficult for our crew to upgrade the vehicle with lifted suspension, ensuring it's ready for off-road adventure.
Do any of these vehicles sound like they might be the right fit for you? Get in touch with our office today to learn more about any of these models, as well as our vehicle customization and shipping services. You can reach our team over the phone today at 815-634-3900. Alternatively, if you're in any city around the Chicago area, you can come visit us in person. We're located at 38 W. Division St., Coal City, IL 60416, only about an hour south of the city. We'll be happy to meet with you and discuss options at your convenience. Just let us know!