Best Old Off Road Vehicles | Classic Trucks and SUVs
Top Off-Road Vehicles
If you ask the team here at Ultimate Rides, few things in life are as exciting as off-road driving. It's one of our passions, along with building incredible vehicles and providing them to the public. However, if you're looking to go off-roading in the near future, you need to ensure you're behind the wheel of the right vehicle. Any old model won't do – it's important to find the best fit for your needs. Our team can certainly help. We have a full inventory featuring some of the best classic off-road vehicles, along with some great newer models. Click the button below to see what we mean. After that, browse through the rest of our guide to find more details on some of the best models to consider for off-roading.
Jeep Cherokee
Our top choice for a classic vehicle to recommend as the best off-road model is the Jeep Cherokee. It shouldn't be too difficult to find the Jeep Cherokee in good condition, with models dating back to the early 2000s or even the 1990s. Like other Jeep vehicles, the Jeep Cherokee has a number of elements that make it one of the best choices to take off-road. That includes higher ground clearance, a solid axle design, and the wide availability of four-wheel drive. With just a few changes, you'll find yourself driving a vehicle that's prepared to handle whatever off-road action life has to throw at you. The lineage of Jeep models heading off road dates back all the way to their inception, and Ultimate Rides can certainly help you find a classic model in a short time.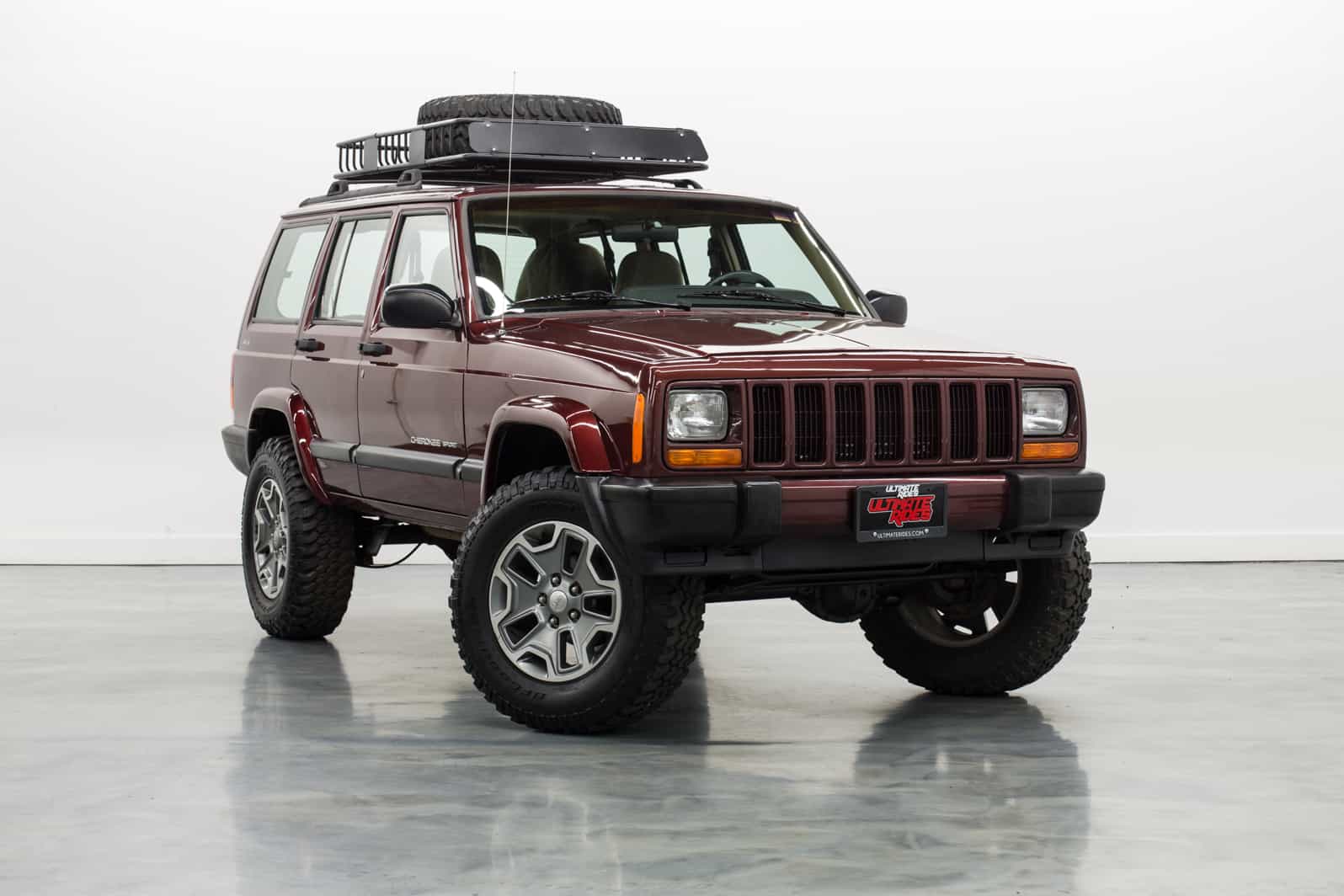 Range Rover Classic
The Range Rover Classic is an SUV that was manufactured from 1969 through 1996. With the last models coming in 26 years ago, it's not always easy to find one in good shape. However, if you do get your hands on one that's been taken care of, you'll have an excellent off-road vehicle on your hands. Like Jeep, Land and Range Rover vehicles were designed with off-road action in mind. With just a few changes, you'll be ready to venture out on the trail without worry in one of the top choices from back in the day.
Land Rover Defender
Another option we'd keep an eye out for is the Land Rover Defender. It is newer than the Classic, but still offers some reliable trail performance right out the gate. Many of the models feature a solid axle design as well as four-wheel drive. Additionally, it shouldn't be too hard to lift the vehicle up to improve your ground clearance. However, you'll likely want to find one of the retro models of these vehicles rather than the new generation, as it is more designed for on-road use.
Toyota Land Cruiser
Toyota vehicles offer lots of reasons to consider them as your top choice, especially if you're looking for something retro. They stay in good condition for many years as long as they're taken care of, and the Toyota Land Cruiser offers top performance anywhere you go. Like the other models we've shared, it has good ground clearance, solid performance, and a rugged look that makes it fit in on the trail. If you can find one in good shape, be sure to consider it as your next vehicle.
Land Rover Discovery
Like its sibling, the Defender, the Land Rover Discovery is a top choice for those wishing to hit the trail in their next vehicle. You'll likely find a 4×4 system, a reliable engine, and a level of affordability that makes it appealing to many drivers. One element it holds over the Defender is the fact that this model performs well off-road whether you're looking at a classic Land Rover or one of the vehicles in the newest generation.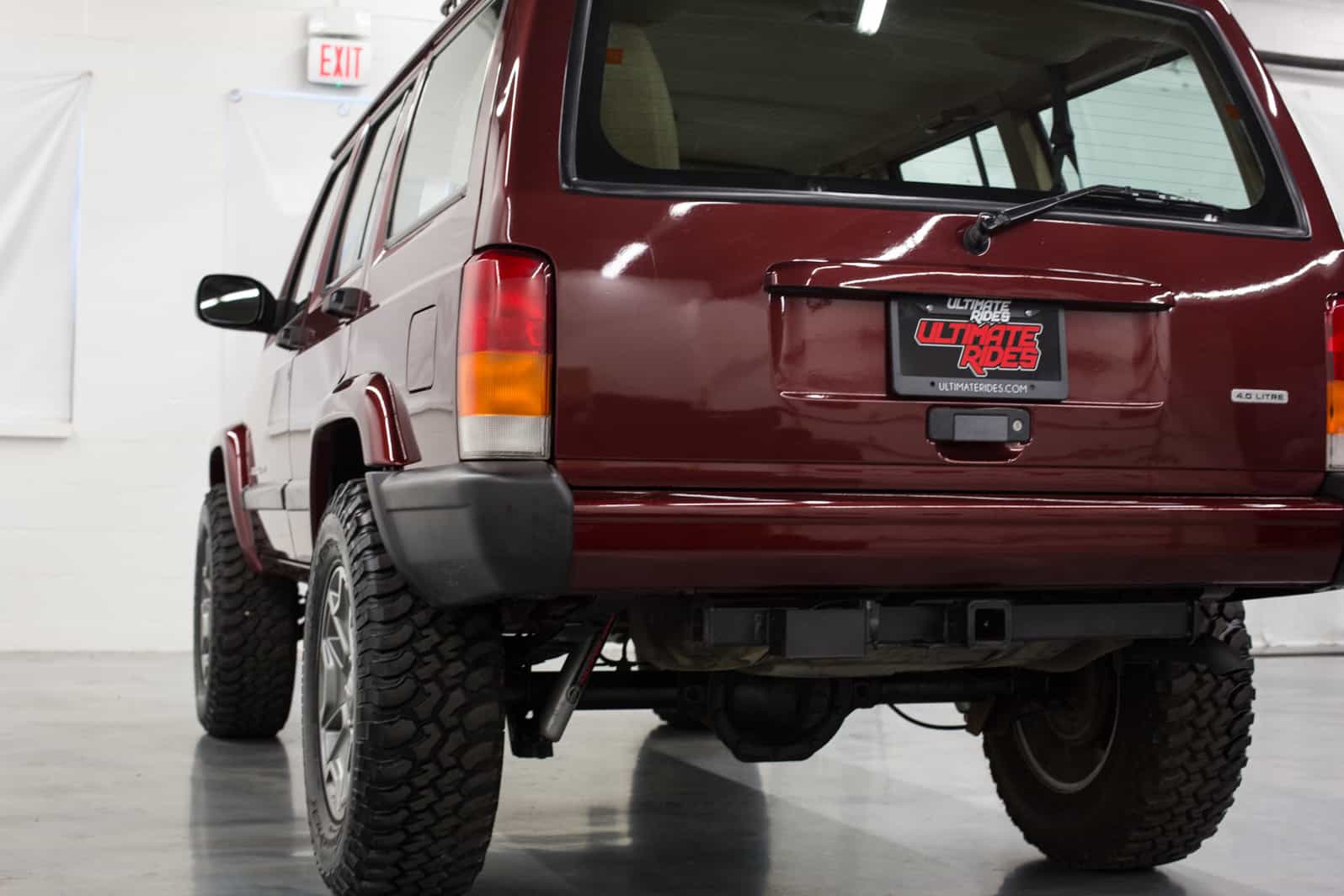 Taking Your Vehicle Off-Road
In order to get your vehicle properly set up for off-road adventure, there are some important adjustments you'll want to consider. Four-wheel drive is very important, as is the presence of increased ground clearance. Aftermarket suspension upgrades can help you achieve both of these improvements, and our team here at Ultimate Rides will be happy to get you set up with everything you need. A set of off-road tires will be important if you want the best performance for your vehicle as well. In addition to that, you may want to consider LED headlight upgrades for better visibility, as well as the addition of a brush guard to protect your front end from damage.
Choosing an SUV Over a Pickup Truck
The reason why all the vehicles shared here today are SUVs rather than trucks is due to the fact that SUVs almost always offer better performance off-road. This is because they're easier to maneuver, as they're smaller in just about every case. The fact that pickup trucks are longer and often wider make them difficult to pilot through rough terrain, though it is possible with the right upgrades. Get in touch with us if you're set on finding the right truck and we'll recommend some solid off-roaders for you to consider.
If you're interested in any of the vehicles discussed in this brief guide, there's a good chance you'll find them available here at Ultimate Rides. Browse through our inventory on the website, give us a call, or come on down and visit our office to learn more today. You can contact our team at 815-634-3900. If you find yourself in the Chicago area, you're welcome to come and see us at 38 W. Division St., Coal City, IL 60416. We'll be happy to offer up more details to help you start driving the best classic vehicle for your needs!