What is the Best SUV for Off Road Driving? | Custom SUVs
Top Off-Road SUVs to Consider Buying
It won't take long while shopping for a vehicle to realize that there are simply tons of great SUVs out there. The real trouble is figuring out which of these SUVs is good for you and your needs. If you have off-road driving in your future, it becomes even more important to choose the right model. Off-roading can be a blast, but only if you're in the right vehicle. Here at Ultimate Rides, we have a ton of experience buying, selling, and building off-road SUVs. With all of that experience, we feel confident in offering up some of the best suggestions for you to consider. Take a look at some of the best SUVs for off-roading down below. From there, feel free to check out our inventory to see if we have the right model waiting for you, or give us a call to get more specific assistance from someone on our team. We're confident we have a selection of SUVs that'll take you off the beaten trail in a way that you'll love.
Jeep Wrangler and Jeep Grand Cherokee
Jeep SUVs consistently offer the best off-road performance money can buy. Whether you opt for new or old SUVs, Jeep models have a legacy that stretches back to 20th century wars, where the bones of the original designs were used to transport troops across the battlefield as quickly as possible. While these SUVs have changed a lot since those days, that doesn't mean the off-road legacy is gone. Both the Jeep Wrangler and Jeep Grand Cherokee offer increased ground clearance, features like four-wheel drive and a two-speed transfer case, a locking rear differential, and much more that can make it easier to navigate off-road. At the same time, the SUVs offer a rugged style – one that is relatively easy to customize with off-road accessories and improvements. The Jeep Wrangler is one of our top recommendations for any driver, and this is especially true as an off-roader. By adding on some LED lighting, a grille guard, and lifted suspension, it won't be hard to ensure you are driving one of the best off-road SUVs available.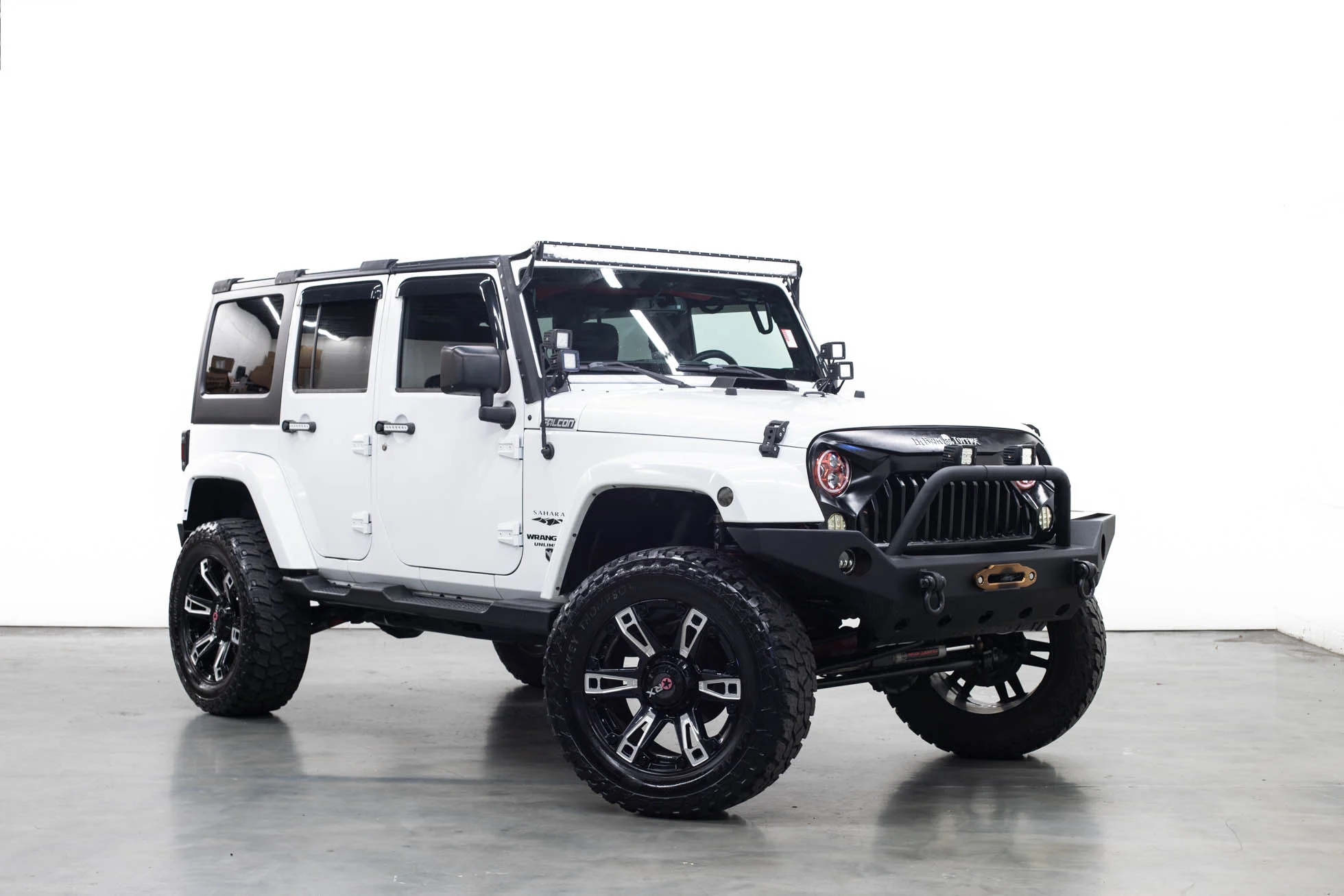 Ford Bronco and Ford Bronco Sport
The Ford Bronco is a very popular vehicle right now with the release of the latest revival. Whether you opt for the new generation of the Ford Bronco or one of the old SUVs, you'll have a capable off-roader on your hands. The new Ford Bronco SUVs come in both two-door and four-door variations, just like the Jeep Wrangler and Jeep Wrangler Unlimited. Similarly, the SUVs offer four-wheel drive in many models, giving you the capability you need to head off-road. The Ford Bronco Sport model is the compact crossover version of the main Ford Bronco. The benefit of taking one of these SUVs off-road is that it's smaller, but you may need to install more upgrades to get it truly ready to take off the main roads and onto the trail. Still, the two SUVs are both among the best options to consider if you have enough room in your budget for a new vehicle. They're very popular, and the Ford Bronco is one of the top models to see out on the road and off of it.
Land Rover Discovery and Land Rover Defender
Finally, the last brand of SUVs we'd like to talk about is Land Rover. The two primary models we'd recommend are the Land Rover Discovery and Land Rover Defender. These two SUVs share many impressive qualities, most importantly their off-road ruggedness. The Discovery is a little bit larger, but the newer models are a little bit more suited for off-road use compared to the new Land Rover Defender. With the right changes, both can be outfitted as an off-road SUV, but you've got to know what changes to make, and who to go to. If you opt for older editions of these SUVs, as long as you can find a model in good shape, you'll have a capable vehicle on your hands.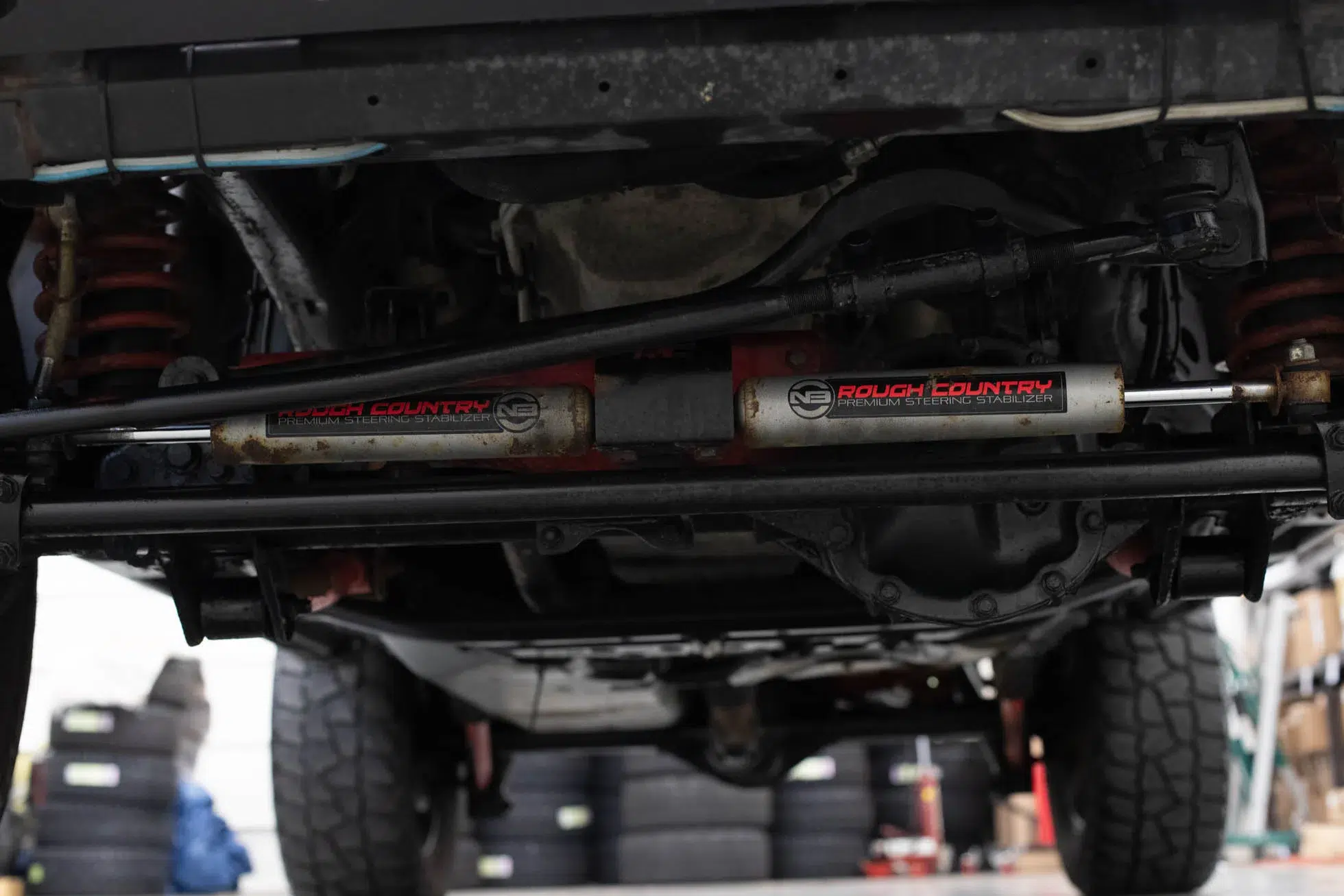 Great Tips for Driving Off-Road
The top tip we can offer when it comes to off-roading is to make sure your vehicle is fully prepared. That means it should be outfitted with the right kind of tires, feature enough ground clearance to get the vehicle around safely, and have four-wheel drive so you won't have to worry about getting stuck. Take your time to figure out the best setup for your needs, taking into account what kind of terrain you'll be driving on and how often you plan on going off-road. LED lights as well as a front brush guard can be very useful for keeping you safe and your SUV in good condition moving forward. Be sure to consider Ultimate Rides if you're ready to drive a custom SUV built for use off-road.
It's not hard to have a good time off-road, but it's important to prepare. One of the top ways to do that is by ensuring you are behind the wheel of the right SUV. We have plenty of SUVs ready to take off-road right here, with customization options and nationwide shipping. Get in touch with the Ultimate Rides team at 815-634-3900 if this sounds appealing to you. Additionally, you're welcome to visit us at 38 W. Division St., Coal City, IL 60416 if you'd like to drive one of these SUVs off our lot today.