Best 4WD SUV Under 15000 | Used SUVs
Custom SUVs for Sale Under $15,000
Did you know that it's not only possible to find great custom SUVs for less than $15,000, but it can even be easy. You just have to shop at Ultimate Rides. We offer the best off-road SUVs around, including plenty of options at a great price. Our custom upgrades are affordable, and can be included in your financing plan. Plus, we offer all the top models available today. There are plenty of great SUVs for sale here right now, so take a look at our inventory and see if anything grabs your attention. Additionally, we've shared some popular SUV models below from brands like Jeep and Toyota, with information on what each vehicle has to offer. Go ahead and read through these short overviews, and hopefully you'll have a good idea of what you'd like to start driving soon. Remember that you can contact us over the phone if you have any questions, either about our SUVs or help choosing the right model. We hope to speak with you sometime soon!
Jeep Cherokee and Jeep Grand Cherokee SUVs
If you want a reliable SUV featuring 4WD, and don't want to spend too much money, we strongly recommend looking into a Jeep Cherokee or Jeep Grand Cherokee. Specifically, you'll want to keep your eye out for slightly older models if you'd like to stay under the $15,000 price point. These are great vehicles to take off-road with the right adjustments, as they feature strong ground clearance, good maneuverability, and rugged features that will come in handy on the trail. They are some of the best options for versatility, and it usually isn't very difficult to customize the SUV the way you want. For all of these reasons, we encourage you to look into buying one of these great SUVs if you want the best results without breaking the bank.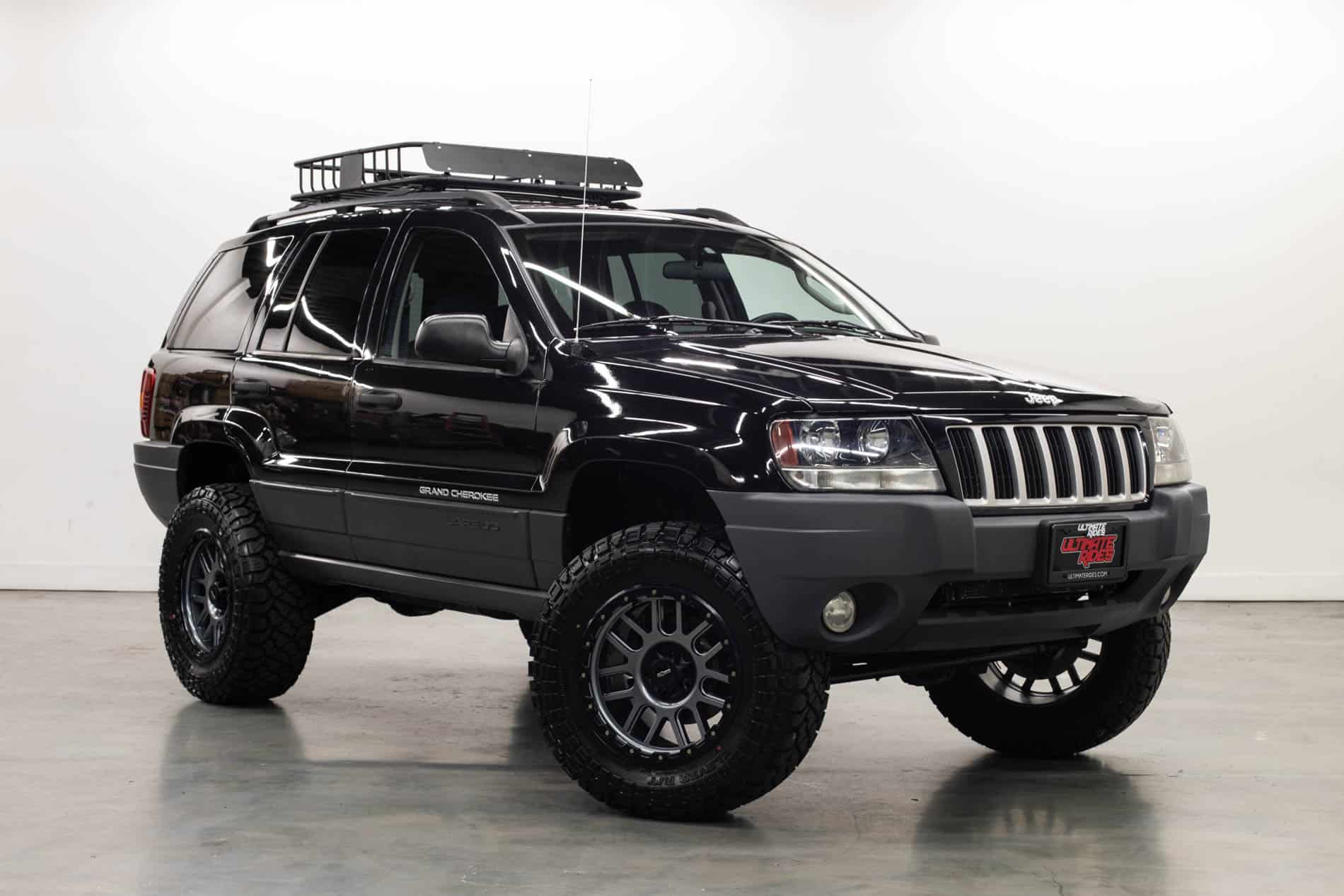 Toyota 4Runner SUV
Another great SUV to consider would be the Toyota 4Runner. These SUVs, even the older models, offer strong performance anywhere you go, either in the city or in rural areas. Many of the options feature AWD, as well as a capable engine. If you plan on heading off-road in the SUV, your best bet will be to outfit it with a couple of useful upgraded such as lifted suspension. These Toyota SUVs are known to last a long time when you take good care of them, meaning it shouldn't be too hard to find an older 4Runner that's still in strong condition. These aren't the only Toyota models on our list, but the 4Runner is certainly among our favorite SUVs under that $15K price point. They're rugged, fun to drive, and highly capable, so there's a lot to love.
Honda CR-V
Similar to Toyota models, vehicles from Honda are known to last quite a while, just as long as they're taken care of. Still, it is possible to find SUVs like the Honda CR-V at a good price if you know where to look. This compact crossover SUV is currently in its sixth generation starting with the 2022 model year. We recommend looking for models from the second, third, or fourth generation if you're looking for great deals. You can find these SUVs outfitted with AWD systems, and by improving the suspension setup, you'll be ready to head off-road. The engine isn't the most powerful option out there, but for some drivers, it'll do just fine. Take a look at these SUVs and decide if one of them might be right for you.
Toyota RAV4
The Toyota RAV4 is another great SUV you should consider. Like the Toyota 4Runner, it's highly capable, even in off-road situations. Best of all, it can be found very affordably, even while still in great shape. It's another one of our top choices for you to consider because of this. With available four-wheel drive, as well as highly capable engine configurations, you shouldn't have to worry about performance. Plus, the Toyota RAV4 offers plenty of cargo space, and many models include excellent comfort and convenience features on the inside. Keep an eye out for these SUVs under $15K and you'll have something special on your hands.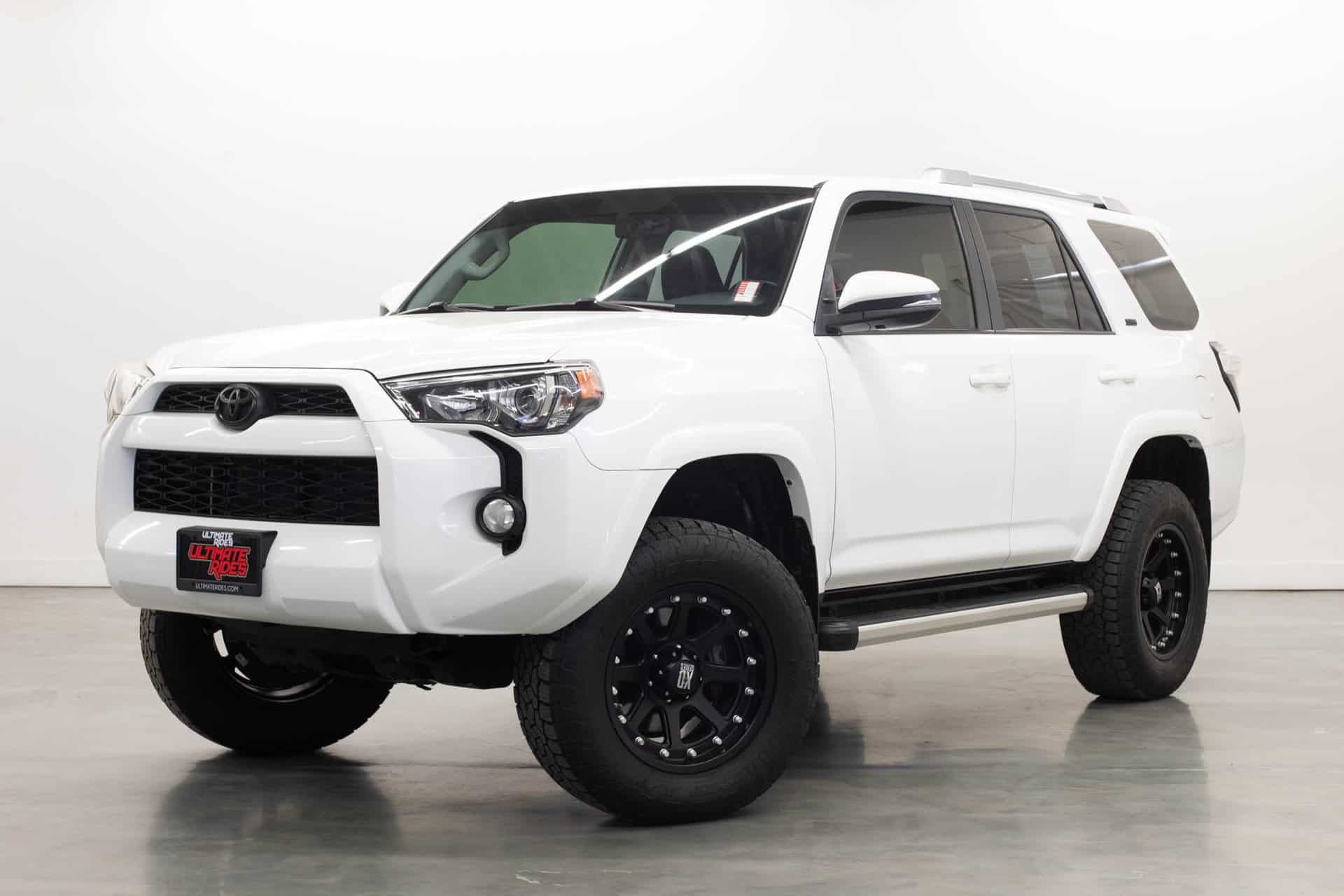 Toyota Land Cruiser
The last Toyota we'd like to tell you about is the Land Cruiser. This large SUV is highly capable, features a ton of room inside, and performs great off-road. It's one of the best options for those with larger families, and you should be able to score one for a good price within your budget. The company has been making these SUVs for around 70 years, so they certainly know what they're doing by now. Stay on the lookout for one on sale in your price range, or get in touch with our team and we'll help you track one down. With just a few adjustments, you'll be ready to tackle anything the road or trail has to throw at you.
Land Rover Discovery
Finally, the last SUV we'd like to share is the Land Rover Discovery. Land Rover is a company known for their rugged SUVs, and this model is no exception. Still, at the same time, it shouldn't be too hard to find one on sale that fits your budget. You'll likely have to search for an older model, as these newer luxury SUVs can start to get up there in price. Your best option is likely something from the first or second generation. Make sure to let us know if you need assistance finding one, and we'll put it at the top of our list of priorities for our team of buyers. In just days, we could have you driving one of these incredible SUVs.
Are you ready to get in touch with our team? You can speak to someone in the Ultimate Rides office today by calling 815-634-3900. Additionally, if you're in the Chicago area, you'll find our office just one hour south of the city. We're located at 38 W. Division St., Coal City, IL 60416, and we'll be ready to sit down with you today and discuss options for your next SUV.