Custom Lifted F150 | Ultimate Rides
Ford F150 Overview
The Ford F-Series of pickup trucks has been in production since 1948, easily making it one of the longest-running trucks in the world. For much of that time, it's also been the top-selling pickup truck in the United States. Ford has had a ton of time to hone in on its process, iterating on what works and getting rid of what doesn't. That's why the Ford F150 you see today is such a refined product. While there are plenty of other trucks out there that do a fine job, there's nothing quite like getting behind the wheel of the Ford F150.
The truck is currently in its fourteenth generation, starting with the 2021 model. While it shares a similar look to the thirteenth generation, it is quite different inside and under the hood. You'll have a variety of engines to choose from, helping you drive something that suits your individual needs. There are options catered toward everyday driving in the city, as well as high-performance engines meant for work and off-road use. Figure out what type of engine you're looking for, and there's a very good chance there's a Ford model in the latest generation that will suit you. Additionally, you will have access to tons of stunning modern features inside, from climate control air conditioning to heated seats and much more.
It's also perfectly understandable to shop around for an older model, like something from the thirteenth or twelfth generation. With one of those trucks, you'll have a chance to save some money while still picking up a perfectly reliable vehicle. Just be careful about what you shop for, as not all used trucks are in excellent condition. To learn more about the Ford F150, as well as how Ultimate Rides can help you score your perfect model, read through this guide, and get in touch with us if you need any guidance or assistance.
Driving a Lifted Ford Truck
One of the most common upgrades for a Ford pickup truck is a lift kit. With one, you'll be able to not only raise up the height of your vehicle, but completely change the look into something more aggressive and exciting. There are even performance benefits to think about. We recommend our customers go with a suspension kit rather than a body kit, as the former will provide a higher quality drive, as well as offering greater ground clearance and more. Body kits are inexpensive and can work in a pinch, but they will often reduce the quality of your drive in a way that becomes an annoyance. While some drivers might prefer to stick with the stock setup for their vehicle, the possibilities are endless when it comes to upgrades. It's something that we'd love to discuss with you if you have any interest, and you'll be dealing with a team of true experts when you choose Ultimate Rides. We've been installing these upgrades to create lifted trucks for many years, and our reviews speak for themselves!
Best Ford F150 Lift Kits
There are a number of kits you can choose for your Ford F150, and we've made a number of guides in the past to help you find the right option. If you need a quick answer, we'd suggest looking at a full suspension lift kit from Rough Country. Their products offer the right balance between price and quality, and they offer options ranging from just a couple of inches to as much as six inches or more. There are, of course, plenty of other great options to upgrade your stock setup out there, but they are our personal favorites. Make sure to keep an eye out for a set that offers N3 shocks! Other brands that should work just fine for you are Pro Comp, Zone OffRoad, and ReadyLift. Just make sure to shop around carefully so you know exactly what you're getting into. Lift kits are designed for specific vehicle models, so you want to find the one that matches up with your truck exactly. Feel free to contact our team if you need any help choosing the right kit for your circumstances, and we'll be happy to assist you anytime.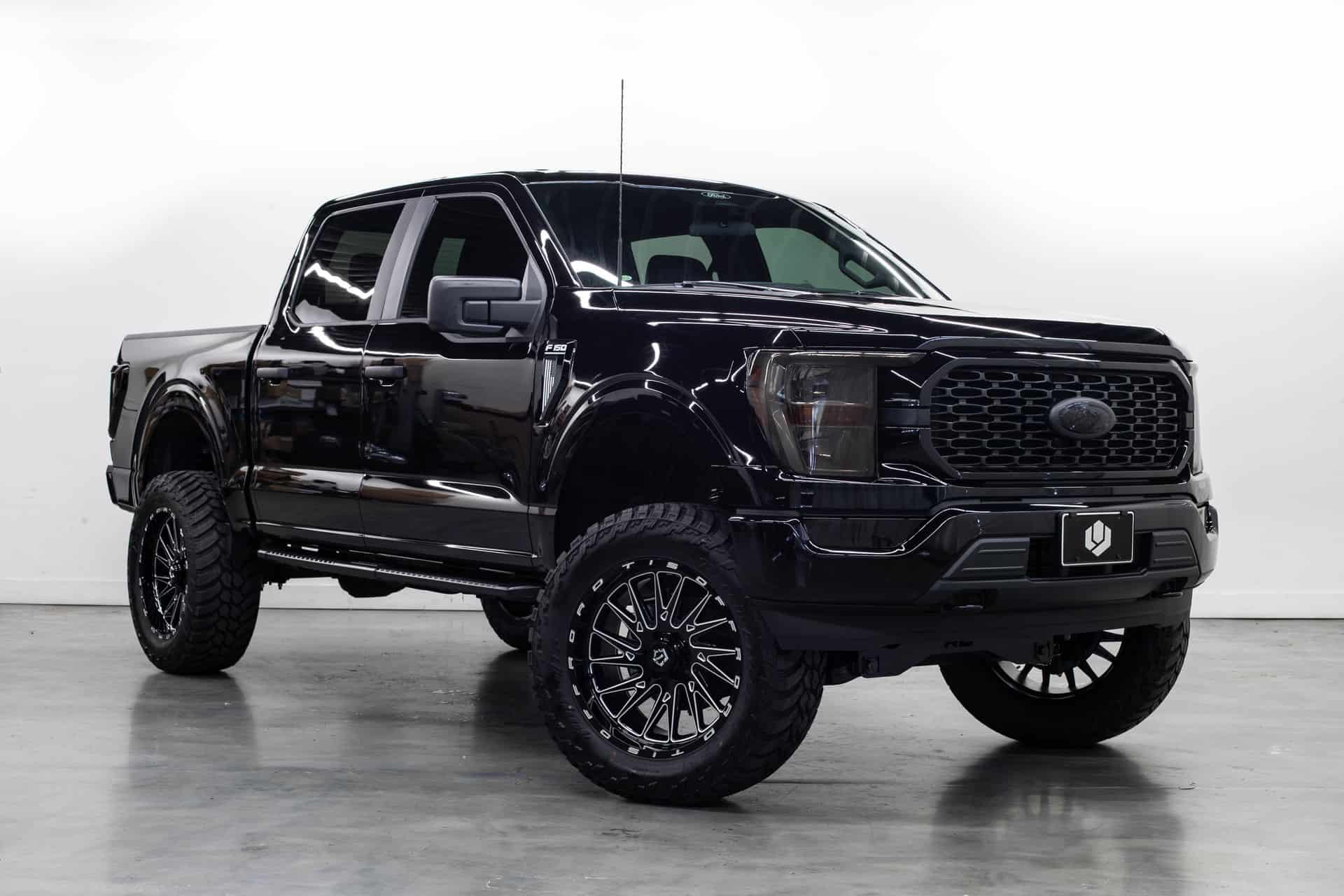 Designing Custom Trucks
Ultimate Rides is one of the best places around the world to buy a custom pickup truck. That's because we employ the best technicians available, we all work incredibly hard, and we have very high standards. Just take a look at the trucks in our inventory and you should see exactly what we mean. We offer only the best, but at the same time, we keep the price of each vehicle fair. Any time you buy a truck from us, you'll have the opportunity to customize it in our service center, utilizing our expert team. Additionally, you can work with us to design your next vehicle from the ground up. Looking for a Ford truck that's designed to your exact specifications? We'll be happy to take care of it for you.
Start by giving Ultimate Rides a call. We'll go over all the options we currently have available, or we'll start working with you to come up with a lifted vehicle design that suits your needs. As soon as you make a final decision, our team will get right to work. It is truly as easy as that, so reach out soon to learn more!
Lifted Ford Truck Safety Tips
No matter what lifted vehicle you're driving, there are certain safety measures that you'll want to take. First, always be sure to stay up to date on your maintenance. Maintenance for lifted vehicles is pretty much the same as standard options. However, the added thing you'll want to do is check the tightness of all bolts, screws, and whatever else comprises your kit. Make sure to find a maintenance team you trust, as your safety will be in their hands. Additionally, you'll want to be extra sure to practice safe habits on the road. Most importantly, take your turns slowly. With a lifted vehicle, the center of gravity is higher. That means, if you're driving your truck too fast around a turn, it becomes easier to flip over. As long as you follow these steps, however, you won't have anything to worry about. Driving lifted vehicles is perfectly safe. Like any other vehicle, the true extent of that safety lies in the hands of the driver, so always stay aware of your surroundings out there!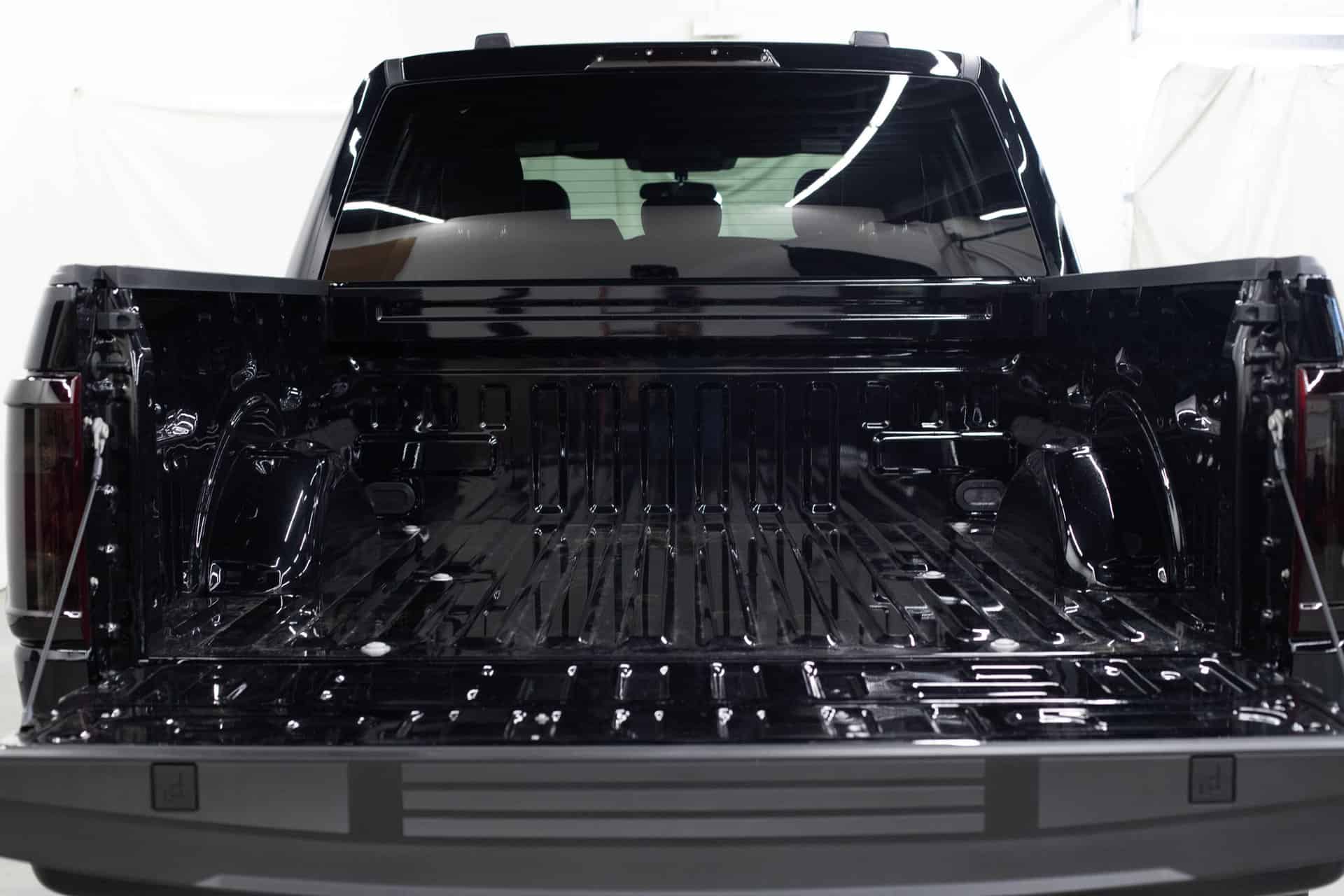 Shopping at Ultimate Rides
The Ultimate Rides inventory is open to customers all across the world. That's because we offer delivery for each and every vehicle you see for sale here. The process is both easy and affordable, all able to be completed right over the phone. We have a team standing by to offer information on our inventory, as well as help you through the financing process for a lifted Ford or any other model you're considering. When you've made a decision on which vehicle you'd like to order, you'll be able to tell us any custom upgrades you're thinking of, such as new wheels or running boards, and our team will start work on it. You'll have the opportunity to include both the cost of these upgrades as well as shipping fees in your financing deal, making our inventory affordable to customers from all over. We have plenty of options from companies like Ford, Chevy, Jeep, and more ready and waiting. All you have to do is get on the phone with us and we'll get you something special to drive in just a matter of days.
Why You Should Consider Lifting Your Vehicle
The primary reason why drivers decide on lifting their vehicles is simply for a new and improved look. There's certainly nothing wrong with that, as nobody can deny that lifted models look pretty awesome. However, there are additional reasons beyond that why you may want to think about it. If you're an off-road enthusiast, a lifted Ford could provide a number of performance benefits for you. First, as we've mentioned before, raising the suspension will improve ground clearance, making it easier to traverse difficult terrain. On top of that, you'll be able to install a larger wheel and tire set. This will once again alter the look of your ride, but it can also provide a number of changes in performance to suit your needs. Lastly, you'll be able to enjoy sitting up higher in the cab, giving you more visibility over the area surrounding you!