Best SUV Under 40000 | Custom SUVs
Custom SUVs for Sale Under $40,000
Finding a quality lifted SUV for sale for a fair price isn't always easy. Especially with how quickly the cost of new and used vehicles is rising, you don't want to limit yourself to the dealerships in your own area. With the shipping capabilities of Ultimate Rides, we're able to provide custom SUVs to drivers not just around the United States, but all over the world. At the same time, we work hard to keep the price affordable for our standard vehicles, upgraded SUVs, and any customizations you decide on. We have plenty of cars and SUVs under $40,000 right now, as well as the ability to track down specific SUVs for you. Spend a little bit of time learning about what we can offer, and then click the button below to take a look at our inventory. We have some of the best SUVs ready and waiting for you, all at a price that won't make you balk. On top of that, we're proud to offer the best customer service and custom upgrades in our industry. Get in touch with us when you're ready to drive something special, whether it's a hybrid, an off-road custom SUV, or anything else you desire.
Customize or Build Your Perfect Vehicle
Just because you're looking for an SUV below the price of $40,000 does not mean you should lower your expectations. When you buy from Ultimate Rides, not only will you find a fair price for each vehicle, but you'll also have the ability to customize your chosen SUV without costing an arm and a leg. Many of our SUVs already feature upgrades such as a suspension lift, and you don't have to stop there. Every model we have for sale can be further customized before we send it out to you. Just let us know what you'd like done and our team of experts will take care of it. Our Ultimate Rides technicians are ASE-certified, with tons of experience working on custom vehicles. The work at other shops just won't compare to what we can offer, and you will be able to include the cost of this work in your vehicle financing deal. We are one of the top options in the country for custom SUVs and trucks, and we'll be happy to tell you more if you give us a call.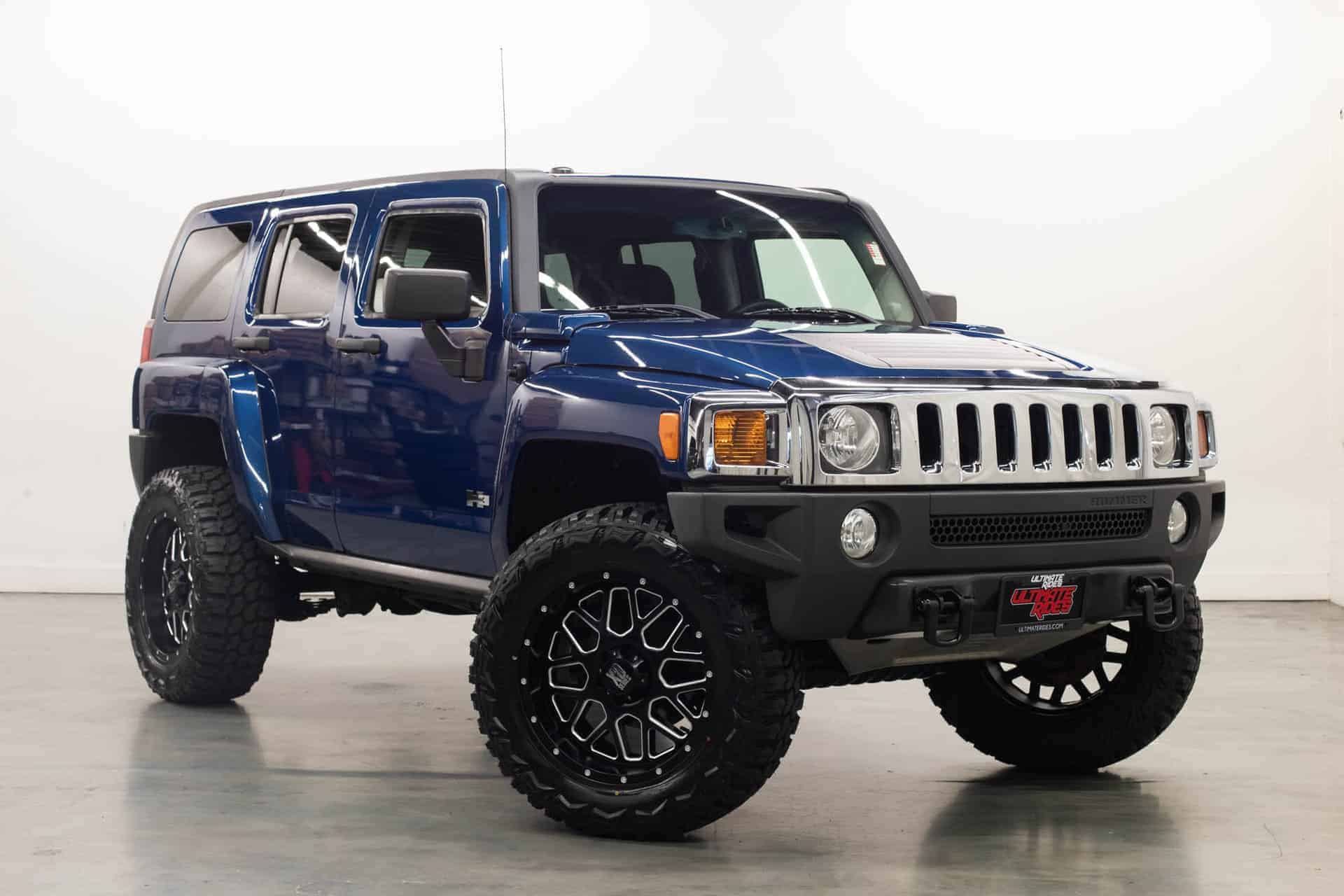 Top Quality Vehicles – Free of Rust
No one wants to buy an SUV only to find hidden rust damage causing trouble down the line. At Ultimate Rides, we work hard to make sure that doesn't happen. We don't bring in just any old vehicles to sell. Instead, we employ a team of buyers who go out in seek of the best SUVs, trucks and cars available. They head to warmer parts of the country where rust isn't as prominent, and it's easier to take care of vehicles. They find the best options for our inventory and bring them back to our shop. From there, our technicians inspect each vehicle to make sure it meets our standards. As long as it does, we'll get it upgraded and list it on our website for you. When you choose Ultimate Rides, you'll be able to drive a special SUV that has been handpicked for quality, whether it's a Ford Bronco Sport or a Honda CR-V Hybrid.
Shipping SUVs Around the World
If you don't live in the Chicago area, Ultimate Rides is still here to help you. More than half of our SUV sales are done with customers who don't live near us. That's because our shipping process is incredibly simple and fast. We can get a car, truck or SUV to you in a week or under. Start by calling our office. We'll help you find the right vehicle, and from there we can get started on financing. You'll be able to decide if you'd like to pay shipping fees separately, or include them in the price of your vehicle. Once that aspect is taken care of, you'll decide if you want us to install any upgrades or keep the SUV as it is. From there, we'll get it ready and ship it to you!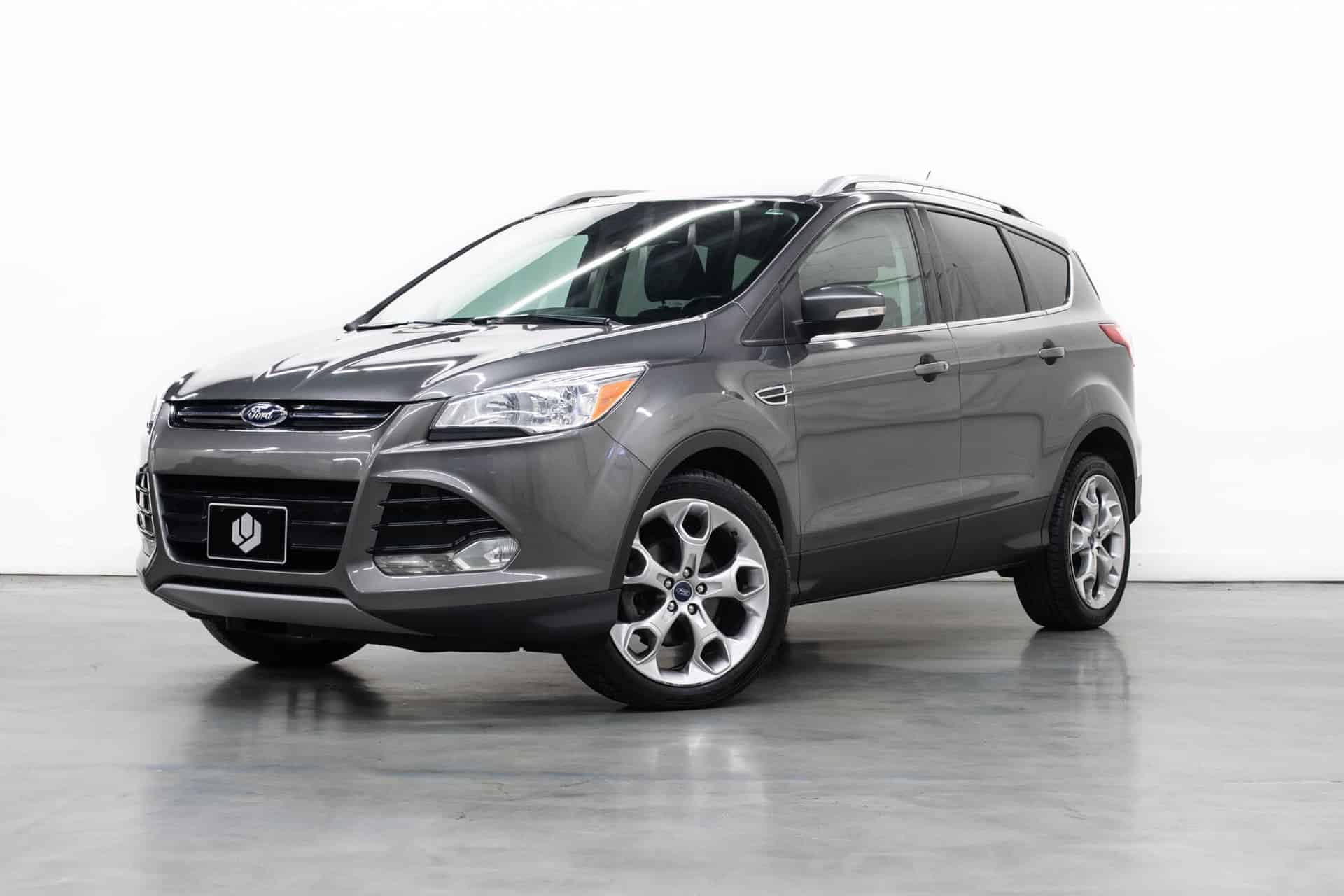 Fantastic Customer Service and a Great Base Price
In addition to the quality of our custom SUVs and the great price you'll find, our customer service is one of the major things that sets us apart from other auto dealerships in the United States. We work extremely hard to provide the best experience possible for our customers. That's because we know you deserve the best, and you shouldn't settle for anything less. Instead of being pressured into a vehicle, you'll find that we work to match you up with your perfect car, truck or SUV, whatever it may be. We carry the top options here, but we also aren't afraid of going out in search of a specific model for you. Let us know how we can find you the right vehicle and we'll make it happen, all for a fair price.
Have you learned everything you need to about our dealership before you make a decision? We've got plenty of amazing SUVs ready and waiting for you to drive off in. Additionally, we'll be happy to bring one of our vehicles right to your home. Get in touch with us at 815-634-3900 to learn more about any of our cars, trucks or SUVs. If you live in or are visiting the Chicago area, you can even come and see us at 38 W. Division St., Coal City, IL 60416 to get a closer look at any vehicle you'd like to see. Just let us know how we can help!