Uconnect Hard Reset Procedure | How to Reset Your Uconnect
While infotainment systems can be a massive benefit to today's drivers, running into problems with this technology is all too common. Thankfully, there are a few easy things you can try at home to get your Uconnect system working again. Uconnect infotainment systems are found in all vehicles manufactured by Chrysler. That includes Dodge models as well as vehicles from Jeep and Ram. Take a look at the steps below to learn more about figuring out which version of the system you have, and finding the right directions to reset your version of Uconnect. If you're unable to go through with the reboot, we encourage you to get in touch with some vehicle electronics experts to figure out the next steps to get your system back up and running as intended.
Finding Out Which Version of Uconnect You Have
There are many different versions of Uconnect out there, and it's important to find out which version you're working with before you attempt to do anything. Once you figure out which version you have, you'll be able to look up specific instructions on how to restart the system. If you try resetting the system without knowing which version you're working with, things can get confusing very quickly. With just this small amount of research, you will have a much easier time getting your infotainment system to work once again.
Search for Your Version – Jeep, Dodge, Ram, Chrysler Models
The easiest way to figure out which version of the system is in your vehicle is by looking up your model, model year, and trim level. For example, you might be driving a 2019 Ram 1500 Laramie. If that's your vehicle, you can quickly find out that you have the fourth generation of Uconnect. Simply go to your preferred search engine, enter in your vehicle details followed by "Uconnect version," and you should find the right information. Once you know which generation of the system you're working with, you can look up the exact steps on how to reset it. In the following two sections, we'll provide details on the latest Uconnect system – the fifth generation. If you need help with an older version, feel free to get in touch with us for assistance, or keep an eye out for additional guides on older models.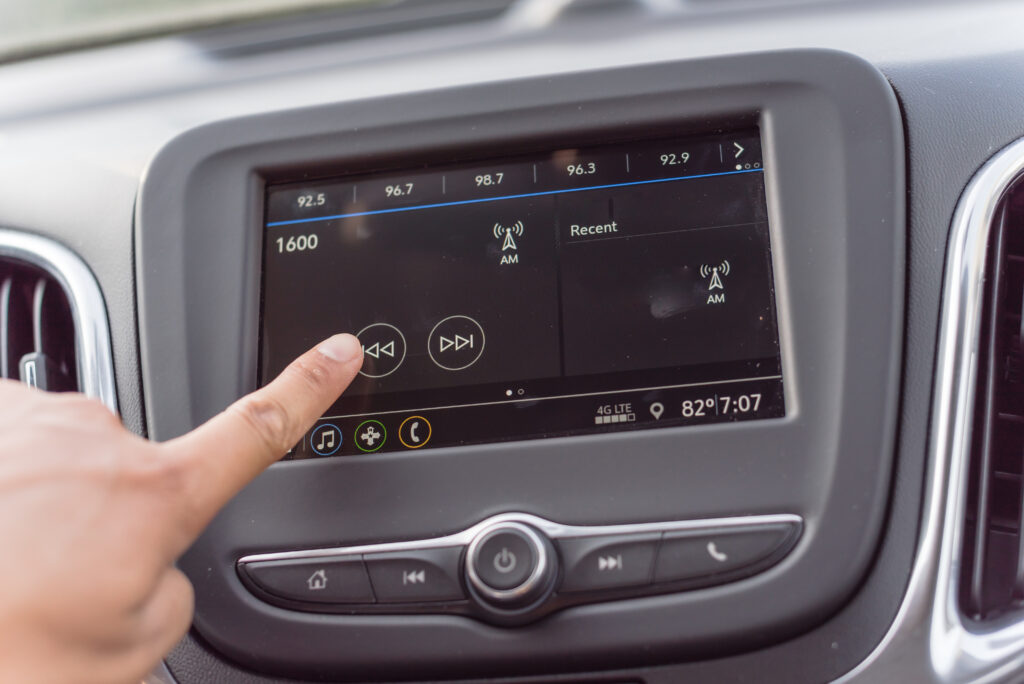 Soft Reset Steps
Before attempting a Uconnect hard reset, we recommend trying a soft reset. This will allow you to keep all of your saved data in the infotainment system, and can still take care of many problems that the technology encounters. In order to do a soft reset, first head to "Apps" and click on "Vehicle." From there, go to "Settings," and then down to "Reset." There should be an option there that says something along the lines of "Soft Reset." Click that, and voila – your system will restart itself. Give it some time, and hopefully, everything will start working as normal once again. If this doesn't work for you, a hard reset will be the next thing you'll want to try.
Hard Reset Steps
When you're ready to attempt a hard reset, you'll follow the same steps as above. Get to the Vehicle app, make your way into the Settings menu, and once again click on Reset. This time, you're going to want to click on the "Factory Reset" option. The system will likely ask if you're sure you wish to do this, so go ahead and confirm. Just be aware that you will lose all of your saved settings, and will likely have to re-pair your phone to the vehicle. Once you confirm, you'll again need to give the vehicle some time. It may take a little longer than a soft restart, as the entire system is wiping itself clean to return to its factory settings.
When it is through, go ahead and attempt to do the things you would normally do with the system – play some music, set your phone up, and if there is a navigation system, give it a try. Hopefully, everything works correctly. If not, it is time to think about taking your vehicle to some experts, or possibly even think about replacing your system with an aftermarket upgrade. Whatever you decide, make sure to try both of these restart procedures first, and we've found that they can fix the vast majority of problems people run into with their infotainment systems.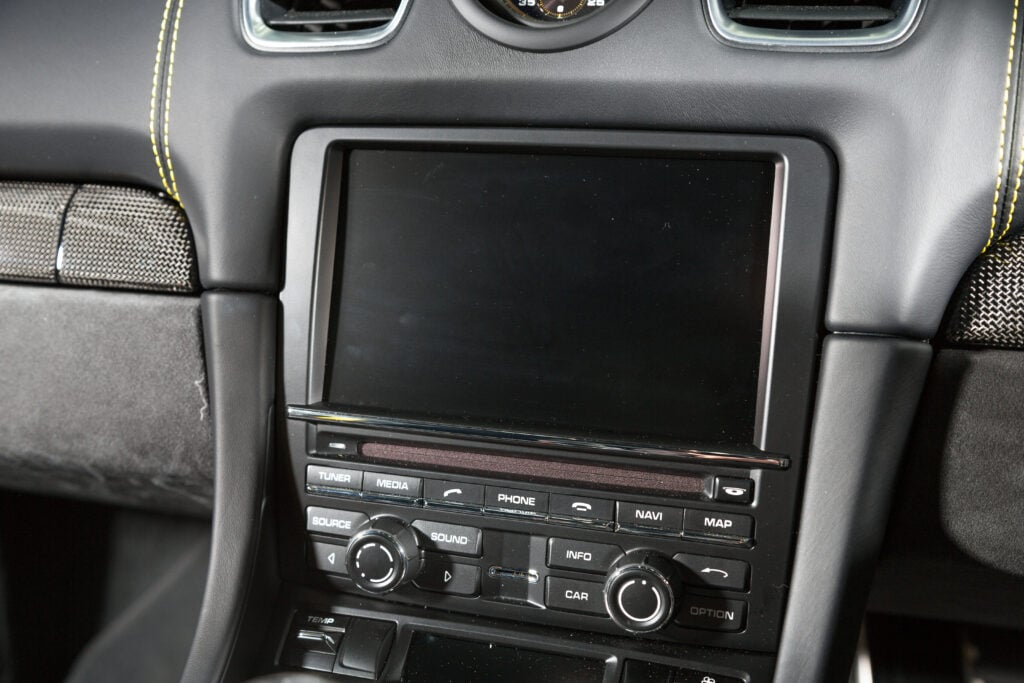 Search for a Replacement System
If all else fails, it may be time to start shopping around to find a replacement for your Uconnect system. There are countless options out there, many of which are very easy to install and could even offer more features for your vehicle. Shop around at your favorite electronics store, online or in person. If you're not sure exactly what to look for, consult with a professional, such as your regular mechanic or a salesperson at one of these outlets. They'll be able to point out the infotainment system that best meets your needs, and fits within your budget. If you need any recommendations or are looking for a team that can install your next system, Ultimate Rides is here to help. We're located an hour south of Chicago, and we specialize in customizing and upgrading vehicles for clients all across the globe. Give us a call soon and we'll be happy to help.