Aggressive All Terrain Truck Tires | Finding the Right Tires
Is it time to change the tires on your vehicle? If you're the adventuring type, we recommend looking into a set of all-terrain tires. These tires are designed to tackle trips through city streets and highways, as well as off-road adventures along the rugged trail. There are countless different types of all-terrain tires out there, but not all of them live up to our high standards. We've put together this guide to help you choose the right set of tires for your pickup truck. Below you will find a list that features some of our favorite all-terrain options. We've tried to include some affordable tires as well as some more premium options, giving our readers a wide range of options to consider for their vehicles. Take a look at each tire and decide if it might be the one for you, and be sure to read through our short review for additional details on each of these tires.
You might be wondering why you should trust our expertise. Here at Ultimate Rides, we work with different tires on a regular basis. We design and build custom vehicles, and that includes outfitting them with high-end all-terrain tires. If you get through our guide and you're still not sure which tire might be the one for your vehicle, feel free to give us a call and we'd be happy to lend our expertise to your individual situation.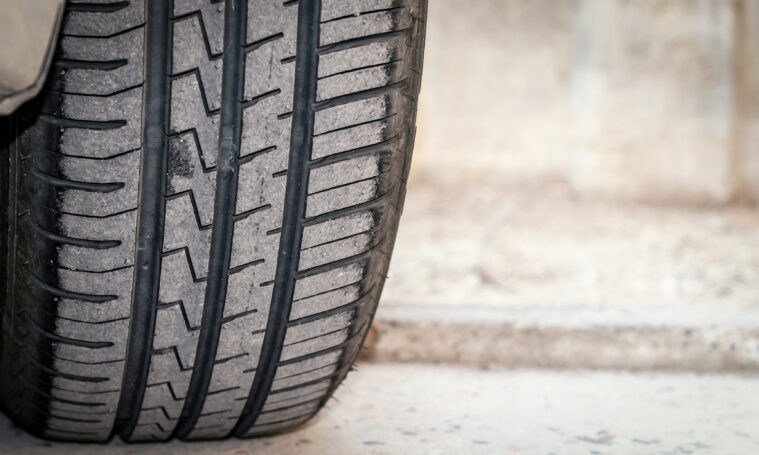 ---
1. BFGoodrich T/A KO2 Radial All Terrain Tires
Specs: 285/75R16 126R
Our favorite all-terrain tires come from BFGoodrich, and they're known as the T/A KO2 tires. BFGoodrich is known around the globe for quality tires, and this set is no exception. They may not be cheap, but with an aggressive tread pattern, durable design, and strong performance qualities on pavement and off-road, it's a strong choice for just about any driver. This tire features a strong sidewall, utilizing BFGoodrich's CoreGard technology. Additionally, the design ensures it's ready to handle all terrain types that you might run into, as well as your good old-fashioned roads and highways. We love the tread, as well as the long-lasting nature of this tire, and we'd gladly recommend it to any of our readers or customers.
---
2. Venom Power Terra Hunter X/T XT All Terrain Tires
Specs: 285/65R18 125/122R
Another tire that we love is the Terra Hunter X/T from Venom Power. These tires will work for your vehicle the whole year round and offer reliable performance mile after mile no matter where you're driving. You'll find an aggressive tread design waiting for you, and compared to other all-terrain tires, this tire performs exceptionally well off-road. This is one of our favorite all-terrain options, especially for drivers who spend plenty of time on the trail. They might be a little noisy on the highway, but we're confident you'll find these tires to be worth it for the performance they provide.
---
3. Falken Wildpeak A/T3W All Terrain Tire
Specs: 255/70R16 115T
Another favorite tire brand of ours, and luckily a little closer to the affordable end of the spectrum, is Falken. The Wildpeak A/T3W is one of their top tires, with a rugged design and exceptionally impressive performance in the snow. While these aren't quite snow tires, there are likely some of the best all-terrain tires to use in the winter. The tread provides great traction across many situations, and you'll be able to find it in a variety of sizes.
---
4. Hankook Dynapro ATM All Terrain Tires
Specs: 275/55R20 113T
The Dynapro ATM from Hankook is another excellent tire for you to consider, especially if you are hoping to stay on a tight budget. Each tire comes in at well under $200, and they feature an all-terrain tread that performs well no matter where you go. This all terrain tire comes in a variety of sizes, ensuring you'll be able to find the right fit for your vehicle. Additionally, reviews from customers point out that these tires will last a long time, ensuring you won't need to upgrade again any time soon.
---
5. Bridgestone Dueler A/T Revo 3 All Terrain Tires
Specs: 275/65R18 114T
If you're at all familiar with tires, you're probably already aware of Bridgestone. They're one of the top tire manufacturers out there, and drivers can feel confident knowing their products are reliable. The Dueler A/T Revo 3 is included in that, as this all-terrain tire provides strong performance in all types of terrains, as well as in both rain and snow. Though it's not a cheap tire, we think you'll be happy with the performance offered here. The tire includes a tough active tread pattern, as well as a quiet ride on pavement and a 60,000-mile limited tread warranty.
---
6. Falken Rubitrek A/T All Terrain Tires
Specs: 265/75R16 116T
Another one of our favorite tires from Falken is the Rubitrek A/T. It's a very affordable tire, still offering a strong tread pattern able to take you anywhere a good all-terrain should. While these aren't full snow tires by any stretch, they'll still perform reliably across all kinds of different terrain and weather conditions. If you're looking for an aggressive all-terrain tire at a great price, look no further. This tire has everything you need when you're on a budget.
---
7. Firestone Destination A/T2 Truck & SUV Tire
Specs: 275/55R20 111S
Firestone is another top tire manufacturer across the globe, and the Destination A/T2 tire has undeniably earned a place on this list. These tires come in around the middle of the price range for good all-terrain tires, and you'll be able to rely on them wherever you go. From tightly-packed city streets to rugged off-road trails and everything in between, these all-terrain truck tires are sure to serve you well. Take a look at the tread pattern and you'll know right away that Firestone means business with these tires.
---
8. Nitto Ridge Grappler
Specs: 265/75R16 116T
We have one last tire to share with you before you go, and it's the Ridge Grappler from Nitto. These tires are designed with off-road use in mind, while also ensuring you find excellent performance on the pavement. With a rugged tread pattern and and aggressive design across the board, we think you'll be happy installing these tires on your vehicle. Once again, you'll have a variety of sizes at your disposal, and each one offers the same reliable performance, making this another strong choice for drivers.
---
Aggressive Truck Tires Buying Guide
When it comes to buying tires, especially of the all-terrain type, it always pays off to do your research. After all, the last thing you want is to spend hundreds of dollars on a tire set only to find it doesn't offer the kind of performance you're looking for. Now that you've had a chance to see some of the tires that we recommend, you can start thinking long and hard about which set is right for you.
If you were to go out and pick a random set of tires for your vehicle, even if they are all-terrain, you don't know what you're going to wind up with. We always encourage our readers to spend plenty of time researching tires. It might feel overwhelming at first, as there are countless options available to you. However, we're very confident that the research will pay off for you in the end. If you have any questions about all-terrain tires, from the tread pattern to off-road performance, you can always reach out to our team. We'll be happy to offer as much advice as we can for your individual needs.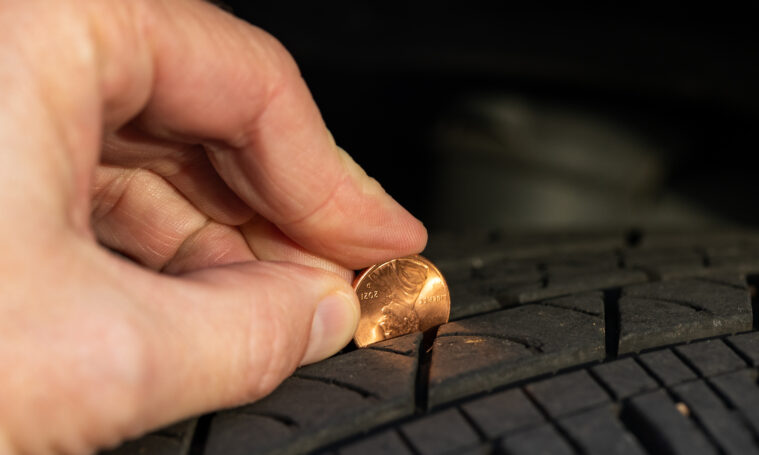 All Terrain vs. Mud Terrain
This list consists of the best all terrain tires around, but these might not be the right options for everyone. If you're looking for something specifically designed to handle off-road situations, you'll want to consider a set of mud tires. While all terrain tires are designed for both the trail and the road, mud tires have a different tread style, and are meant for drivers who will spend the vast majority of their time off-road. A good set of all terrain tires will work on the trail, but not as well as mud tires. That's why we recommend all terrain tires for drivers who will be splitting their time between paved roads and off-road situations. If your truck will specifically be spending its time on the trail, you'll be better off finding a quality set of aggressive mud tires.
Finding the Best Tire for Your Situation
Start by thinking about your budget, as that will determine which tires are available to you. Make sure to account for all four! After that, you can think about what each tire has to offer. For example, some tires may have less road noise, while others might be more favorable off-road. Think about what you'll be spending your time doing, and then find the tire to match. The right tire features should be based on your own personal needs, and don't be shy about looking at options off our list if there's something specific you're after. As we mentioned before, you can also feel free to contact Ultimate Rides at 815-634-3900 if you have any questions about finding a set of tires for your vehicle.